8 Tips: Choosing a Domain Name in 2022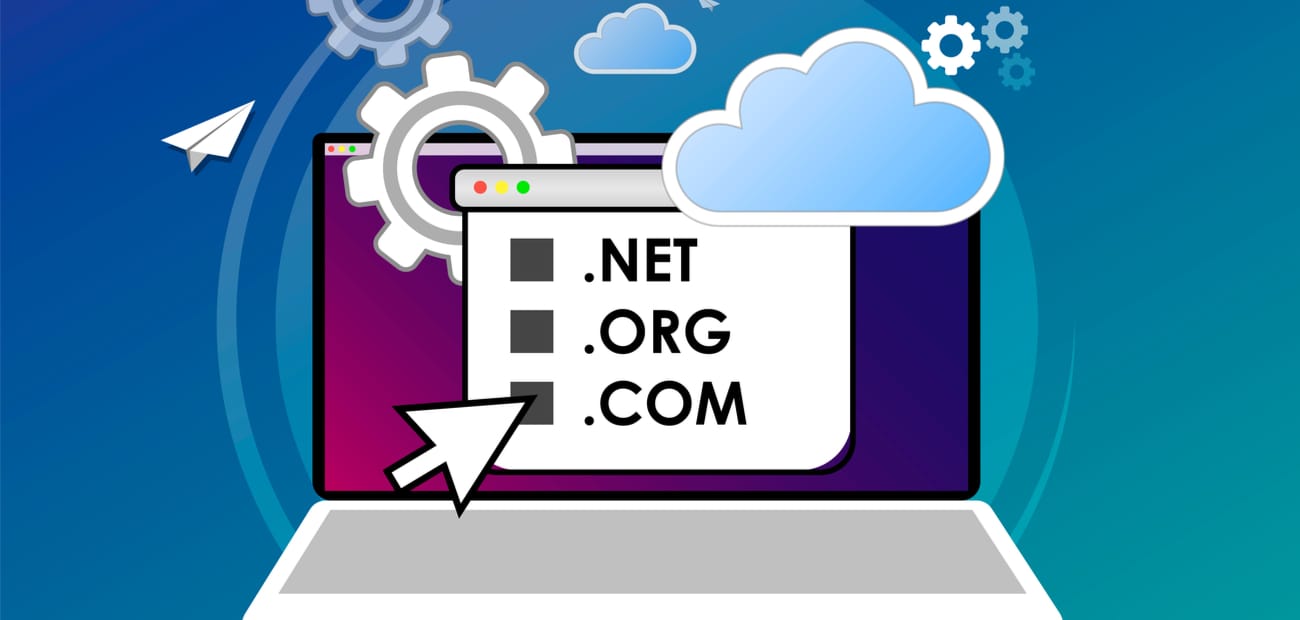 You therefore need to launch a website if you have a business or a business idea. One of the first things you'll likely consider at this point is choosing a domain name.
But choosing a domain name is difficult, especially since so many popular names are already taken. In fact, data indicates that in the first quarter of 2021, there were an astounding 363.5 million domains registered across all top-level domains.
Finding the ideal domain can be difficult, but it gives your company more legitimacy and helps you stand out from the competition. If you do it well, website visitors will flood your site. If you do it incorrectly, relatively few of your potential clients may visit your website.
We'll go over our eight best suggestions for picking a fantastic domain for your website in this tutorial.
How to Choose a Domain Name: Checklist 
1.

Brand Name First

Your own brand name will be your first choice when choosing the domain for your website. For many companies, particularly large brands, this is standard procedure. Here are a few typical instances that you are probably already familiar with:

Amazon = amazon.com

GAP = gap.com

McDonald's = mcdonalds.com

Choosing your brand name as your domain is great, however there are two very apparent restrictions:
Brand domains are either taken or prohibitively expensive to purchase.
Brand domains are useless for describing your business's products and services and have no positive effects on your search engine rankings. Big companies won't have to worry about this as much as small and medium-sized enterprises, so it's important to think about before you move forward.
2.

Consider Search Engines

Your search engine rankings may be significantly impacted by the domain name of your website. To reflect your main service or value proposition, it may be worthwhile to include relevant keywords in your domain.

RAVE, a coffee company established in the UK, is one instance of this. They chose a domain that included both their brand name and their most crucial keyword because they had little chance of being able to get an exact match domain (coffee). Consequently, ravecoffee.co.uk was born as a domain name. Good, huh?

This kind of domain name is not only excellent for SEO, but it also makes it very simple for everybody who visits your website to understand what you do.

Some businesses go one step farther and buy a domain that precisely describes what they do as opposed to one that even mentions their brand name. If we used our RAVE example above as an example, one of these domains might resemble "buygreatcoffee.co.uk" or "coffeedelivered.co.uk."

The choice you make truly relies on how much you value your brand, but generally speaking, we suggest using it wherever possible.
3.

Keep it Short

It's important to bear in mind that your brand name should be brief and simple to recall while choosing it. Customers won't have to spend hours searching the internet to find your company's web presence because they will be able to find you immediately whenever they think of you.

This is why, if feasible, it's best to avoid using acronyms or strange spellings. It will be challenging for customers to find your website in regular searches if they normally spell a word differently from how you use it in your domain name. Don't strive to be too fancy; the goal is to make your domain as memorable and simple to type as possible.
4.

Avoid Hyphens & Numbers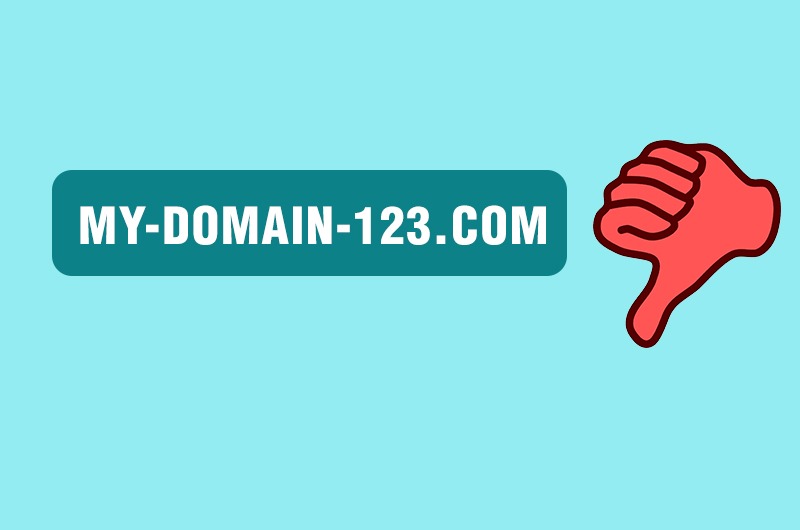 Avoiding hyphens and numerals in your domain is another approach to make it simpler for people to find and remember. This can be a problem if someone reads your website aloud, especially as hyphens are frequently completely ignored and digits might make individuals unsure of whether to write the digit (for example, 4) or spell it out (e.g. four).
5.

Pick the Correct Domain Extension

Common domain extensions include dot com, dot net, and dot org.

Selecting the extension that gives you the best version of your domain usually doesn't pose much of a challenge. For instance, if the.com extension for your brand name is already used, you can choose a.net domain.

These domain name extensions provide information about the website to visitors, such as your organization's nature, your services, and your location. In light of this, it is worthwhile investing the time to carefully consider your options before settling on the one that best serves your company's and its consumers' needs.

There are many available site extensions; we advise you to study them all and choose the one that best suits your needs.
6.

Make it Unique and Distinguishable

We've already spoken about why it's necessary to keep your domain short, but it's also critical that your domain stand out from the competition. If you choose a domain that is too similar to that of your competitors, your clients will probably become confused; if you choose one that is too abstract, they won't ever remember it.

Try something that helps your brand name stand out, such alliteration or onomatopoeia, if it isn't easily recognizable or you can't use it for your domain for another reason.
7.

Think Local

You can choose to add a local feature to your domain if you're a local company trying to attract customers in the area. For instance, to quickly let people know who you serve, you may place your city of origin after your brand name. Additionally, this can improve your local SEO efforts and rankings.
8.

Secure it Now

This advice is mainly about making sure you can register the domain name you want rather than strictly about coming up with a brand name.

You'll probably spend a lot of time, effort, and research selecting and locating your ideal domain. You should take immediate action to secure anything you deem suitable. This can occasionally be worthwhile to do, even if you're not completely sure, given how inexpensive domains are.

Source: Website Builder Expert