Sound Investment: How Effective is Audio Branding?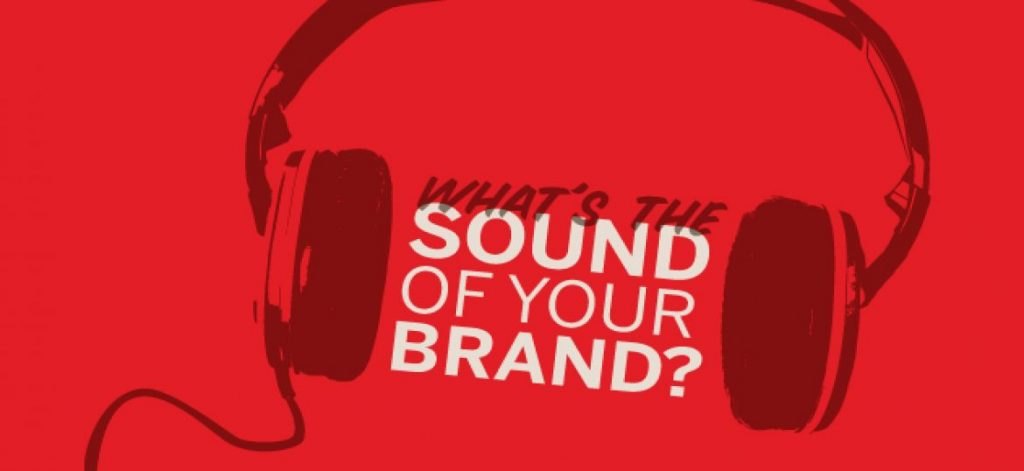 More and more companies are spending money on developing their acoustic identities, but some do it more successfully than others. The rise of audio-only platforms like podcasts, home assistants, streaming services, and the revival of in-store radio are all to credit for this.
Global juggernauts including American Express, Frito-Lay, Singapore Airlines, Betway, General Mills, and Walmart all considerably increased their sonic investments in 2021, which resulted in a 22% increase in the number of firms launching sonic identities. Cadbury has only recently made its sonic identity known. Shortly said, marketers have discovered that sound can be used to create identification and memorability across a variety of various touch points.
"Sonic identities can be wired in our brain in the place where memory and emotions happen – so, basically, exactly where brands want to be," says Michele Arnese, founder and global CEO of Amp, a sound branding agency.
"Moving from one platform to another, you can work on how these melodies can 'sound', applying the platform specification to the translation of these elements from platform to platform. It's like getting dressed for different types of events, from a sporting event to a dinner date. In this way, we make brands recognizable in products, physical spaces, digital content and the metaverse using a seamless transition of their sonic DNA into these platforms."
The ROI on sonic logos in the UK and US was recently studied by fellow sound branding agency DLMDD and audio testing tool SoundOut. While 22,000 US customers were shown 110 products, 8,000 Brits were polled about the top 40 UK brands, including Asda, Just Eat, Haribo, Lloyds Bank, Renault, and Moonpig.
According to the study, firms with distinct acoustic identities can experience an average 5% increase in their perceived value as well as a corresponding rise in customer purchase intent. The study found that there is a 7.7% decrease in perceived value when customers do not associate the acoustic logo with the brand.
Amp also conducted research to determine the relationships between acoustic identities and brand identification, awareness, and value. Perhaps not unexpectedly, it was discovered that there was a link that was particularly strong with the technology and electronics sectors, with successful brands like Apple and Nintendo.
The nuance of Apple's audio branding is what makes it so effective. The corporation has thoughtfully analyzed each sound connected to its products—from the chime of a Mac turning on to the recognizable "click" of the iPhone keyboard—instead of creating a large marketing jingle. It produced a song for its 45th anniversary last year based on an accumulation of all these tiny noises, which it says are now an essential component of the brand's character.
Figure 2: Scatter Plot demonstrating the association between the Best Audio Brand Index Score and Brand Value for brands in the Technology Sector (Blue) and the Electronics Sector (measured in billions of US dollars) (yellow)
However, other businesses besides tech ones get the rewards of wise investments. In 2019, Mastercard made its debut as one of the first brands to officially declare its intention to invest in a sound identity. According to Amp, the sonic identity of Mastercard is now featured in approximately 95% of all audio-visual content created globally. This, the company claims, has considerably boosted aspects like distinction, image, identity, and emotional connection with customers.
Greg Boosin, executive vice-president for worldwide business-to-business and product marketing at Mastercard, asserts that "Sonic branding promotes brand recall and reinforces a new piece of your branding into your repertory."
He claimed that sonic brands "Directly appeal to your subconscious and they do that through logos, music tracks, live music events, phone sounds, and computer sounds" and that "If you're not thinking about this, you ought to be." He made these remarks at the 2020 Association of National Advertisers (ANA) State of Audio conference.
He added: "All of our brands can strengthen their differentiation, their image, their identity and, most importantly, their emotional connection and sense of belonging among consumers."
Amp worked with Mastercard on its sonic strategy and Arnese explains that one measure of effectiveness it has focused on is the gain of trust during payments in a digital or physical environment. "Another metric is related to the level of engagement with branded content, associated with the branded sound," he says. "A growth of 300% in comments about music on the digital channels of our client Mercedes-Benz is proof of growing engagement, along with the time spent on content."
How to create an effective sonic identity?
Given this information, food company Heck recently made the decision that it was time to establish its own sound brand. Although the company is well known for its chicken sausages, it has been expanding its product line and needs something to tie its brands together.
"We're always looking for new ways to speak with our customers," says marketing director Jack Tate, who adds that "Just Eat, Netflix and Mastercard show how powerful a little bit of sound is and how it can change how you feel about a brand".
The business collaborated with DLMDD, which at first approached the brief similarly to any other brand identity project by researching the business, speaking with employees about its principles, and comprehending the perspective of the consumer. The terms "iconic," "quirky," "energetic," "happy," and "genuine" originated from an on-paper explanation of what Heck is; each of these adjectives was given a "sound" by musicians. These sounds were then put to the test using the sound research platform Ignite, which compared them with hundreds of other sounds in a database to make sure they fit with those brand pillars.
The final product, a cheery song called One Heck of a Flavor that includes a video of employees dancing in its factories, might be considered to have a small amount of the "cheese" element. Erin McCullough, the agency's brand music consultant, claims that this was intentionally done because they intended to create music that would linger in listeners' thoughts right away. "Heck is a highly fun, lively, disruptive brand in a traditional market, so it's nice to have a song that makes light of the product while being a little corny. A thought in someone's head is preferable to nothing.
The best sound logos, in McCullough's opinion, "are a little annoying." It's an earworm, she says. In five years, you'll still remember it. There are times when a classic sound identity is appropriate, and other times when something whimsical and illogical is appropriate.
From a two-minute jingle that can be used in advertisements and call center music to a five-second audio cue designed for smart speakers like Google Echo and Amazon's Alexa and streaming platforms like Spotify, a variety of assets have been created to be used across different platforms and brand touchpoints.
"This was built with dexterity in mind," continues McCullough. "It has been built to last. It's like a visual logo that people will see again and again to create a connection with the brand. We want it to last 15 or 20 years."
In the future, according to Tate, he wants the Sonic emblem to be equally as identifiable as the one on its packs and is aware that to do so, a sizable media expenditure will be required. He declares, "We're in it for the long haul."
It's still being worked on to define the KPIs that will let us to assess how well all of this will ultimately affect Heck's brand recognition and perception, but for now, Tate says that it's all about "awareness, conversion, and loyalty."
"That's what we want. When people think of any Heck product, we want them to hear the sound."
Source: The Drum