Launching a Startup with No Developer Team is No Longer Impossible
There's an increasing amount of readiness to launch development projects and even entire startups without in-house developer teams as tech companies get more cost-effective in their development. The concept could appear absurd to some business owners. The developer team is the company's beating heart, so how can you rely on developers who aren't employees, some might say.
But the reality of today is distinct from that of yesterday. Companies and startups must be able to react swiftly to developments and launch new products and services into the market. An external development team allows business owners full flexibility by growing and decreasing as necessary without requiring them to invest time and resources in hiring staff. They also avoid the need to resort to layoffs, which could harm the company's reputation and turn off potential applicants.
The ability to quickly hire excellent developers is essential in today's competitive and dynamic environment, when the winds of recession are blowing over the world economies and the high-tech industry, and when investors and boards are much more focused on profitability and cost-efficiency and much less patient with long and expensive recruitment campaigns. This ability frequently determines whether a venture succeeds or fails.
When to get outsourced development?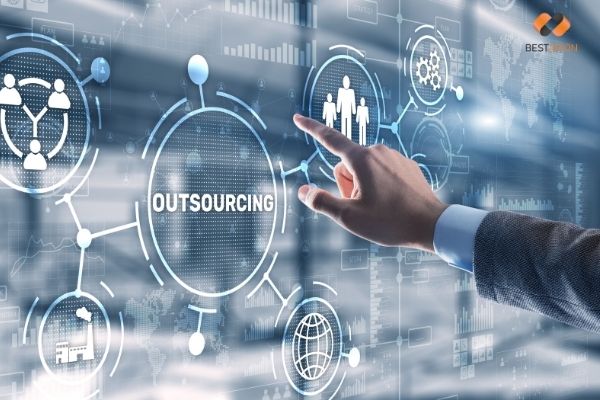 Finding top-tier engineers is a difficult task in today's cutthroat industry, as IT corporations and startups compete for talent. Talented people frequently favor the benefits and compensation packages provided by large IT businesses, which makes expansion challenging for fledgling startups lacking the same financial resources and expertise. The answer, which would allow such firms to compete on an equal footing, might be to hire an outside team of engineers. Another circumstance that occasionally necessitates hiring outside personnel is when digital organizations and startups desire to complete development swiftly rather than endure the drawn-out and laborious process of hiring. After compared to the months it takes to hire in-house engineers, hiring an external team may be done in a matter of days, and you won't have to let them go when the project is finished, which could take up to two years. Additionally, since another business is handling the hiring, you can save a lot of money and resources.
Disadvantages of outsourced development
While reducing control over the makeup and composition of the workforce that implements the development, such a procedure must foster identification with the organization's mission and goals and better collaboration with outsourced personnel.
Are external developer teams less available than in-house ones?
This is a myth, as are all myths. A worldwide development and support crew that can work around-the-clock development can be established up in a matter of days. Because they frequently hire developers from many nations, development businesses can make a team available to you at all times, which can be quite beneficial in terms of productivity.
Do external developer teams steal trade secrets?
This is a myth as well, which may surprise you. More often than independent developers or development firms, I've heard examples of startup employees setting up similar or rival businesses using the information and skills they had previously acquired. Companies that generate software are enterprises in and of themselves. The more development work they receive, the more money they make. Legally speaking, situations where ideas or code are taken for financial gain are typically clear-cut, but many entrepreneurs take great care to avoid doing this for fear of hurting their ability to attract investors and customers.
Conclusion: The road to developing a venture's technology doesn't always come through developer recruitment
If the difficulties of development are keeping you from starting a business, weigh the advantages and disadvantages of outsourcing development. A service like this will enable you to concentrate more on the company and its growth, take advantage of significant chances, carry out the vision and strategy you've created for yourself, and execute your entry into the market.
Source: Geektime