Why It's Important to Have a Domain Name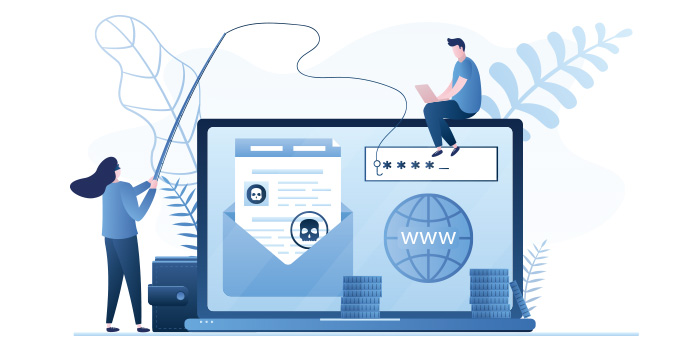 You need a solid internet presence whether you run a current business or have a concept for a startup. Your potential consumer will typically start their search for your product or service online, so if your website is relatively simple to find and use, you'll considerably boost your chances of making a sale.
The dynamics of marketing have changed substantially as more and more people conduct their shopping online, and one of the most efficient and long-lasting ways to contact potential customers is through a professionally designed and updated website. With the right domain name, you may build an enduring brand image from a marketing perspective.
Benefits of a strong domain name
A domain name should not be chosen or registered in a hurry. It is an effective search and marketing technique that should bring customers to your website. It is important to consider all options carefully because this could be the most crucial choice you make as you carve yourself a niche in the internet market.
A strong domain name:
Gives your company more professional credibility and distinguishes you from the other get-rich-quick scheme websites out there.
Enables your brand to be seen. A excellent domain will generate awareness and draw visitors, much like a storefront window.
Establishes your company as tech-savvy and innovative. Whether you actually sell goods online or not, staking out your internet presence is essential for maintaining your reputation.
Gives your online presence mobility. Your domain name follows you no matter what—whether you decide to switch web hosting companies, move to a new country, or start using an internal server—so you can keep developing your brand without having to start from scratch.
Improves the position you have in search results. Your domain name will become more and more known in search engines like Google as you grow your company and develop your website with high-quality content, which attracts more clients to you.
Will provide your brand global marketability, or you might decide to concentrate only on a local area.
Your domain name won't expire, unlike with traditional marketing, as long as you pay the reasonable annual costs on time.
How to decide on a domain name
Your brand speaks volumes about who you are, your principles, your identity, and the services you guarantee. Why should the name of your website be any different? To make the greatest choice for your needs, it's crucial to educate yourself on the many styles and types of domain names available before making a choice.
In order to avoid client misunderstanding when directing them to your website, a new startup business should choose a domain name that is similar to—or even better, matches—the company name. This is a fantastic chance to choose a name for your company that is distinctive and accessible as a domain before making your public debut.
A little ingenuity may be required to choose a domain name if you currently operate a business and your company name or certain keywords are not accessible. That will be covered later in this text.
Length of domain name
It is always preferable to have a short, simple to remember domain name. The length should ideally range from 6 to 10 letters, with 8 being the ideal number. Longer, more detailed names should be avoided in favor of those that are short, simple, and easy to type.
The likelihood of a typing error increases as the length of the domain increases. Also watch out for letters that don't typically go together or are unclear when combining words in a domain, such as expertsexchange.com for the website Experts Exchange. Not optimal.
Avoid using numerals and hyphens since they can be confusing to users and cause frustration. Always keep in mind that little is more.
Keywords
Keywords are words used in a domain name that are associated with the good or service. Take best-vacuum-cleaners.com, for instance. An Exact Match Domain is another name for this (EMD).
Despite the fact that most people believe that utilizing keywords or EMDs will increase traffic to their website, Google has modified its algorithm in recent years to downplay the rigid usage of keywords and now favors websites with a strong sense of branding. It is Google's method of eliminating "noise."
However, it's not always a terrible idea to use keywords in a domain. You are perfectly aware of what is being sold at best-vacuum-cleaners.com from a marketing perspective, but be cautious should you be considered a spammer. Your Google ranking can suffer as a result of this.
To build a reliable online presence, you are much better off developing a strong brand image and supporting it with fresh, practical web content.
Top-level generic domains (gTLDs) and new top-level domains (nTLDs)
Your domain name's extensions are gTLDs and nTLDs. The .com TLD is by far the most well-liked and productive. It is the most trusted by web users, easily remembered, and universally identifiable.
The following are the most popular domain extensions:
.org (non-profit organizations)
Certain restrictions are connected to some TLDs. For example, only firms and professions with credentials are given the domain extensions.biz,.name, and.pro.
Sponsored TLDs are under the control of a sponsor, who sets the requirements for membership in the particular community.
Among the sponsored TLDs that Domain.com provides are:
.aero: dedicated to members of the aviation community, sponsored by SITA
.coop: dedicated to cooperative associations, sponsored by DotCooperation LLC
.mobi: dedicated to providers of mobile products and services, sponsored by dotMobi
.museum: dedicated to museums, sponsored by the Museum Domain Management Association
.jobs: dedicated human resource managers, sponsored by the Society for Human Resource Management
Every week, new top-level domains are made available, helping to fill the gap left by the limited number of gTLDs. They aid users who want to target a certain specialized market or geographical area. The following domain name extensions are available from Domain.com:
With the help of these nTLDs, you may rapidly and creatively describe your company or sector in a domain name. The options appear limitless, but now is the time to take advantage of a creative extension because, like.com, they won't be around forever.
Country code TLD (ccTLD)
If you operate your business within a certain nation, a country-specific TLD may be helpful. For example, if you run a moving business in London, a domain name like bigbenmovers.uk will encourage Google to focus its searches on the United Kingdom. Straight to your website. A ccTLD helps you focus your company's efforts on a particular geographic area.
Premium domains
Most of the time, a .com address is best, but if your preferred domain name is not offered, don't give up hope. Even if your ideal domain is still available, it will definitely cost you money.
The domain may be utilized by a currently active business, but this is rare. Frequently, domains are bought and never used, the firm has closed, or the domain was grabbed as an investment and is now for sale. We refer to these as Premium Domains. If you are positive that your company needs a certain, unobtainable domain name to be successful, then a one-time investment in a pricey domain name could be beneficial in the long term.
Benefits of a premium domain
Simple, short, and sweet: Going premium might be your only chance to brand your business with a short or memorable domain name because almost all commonly used terms and phrases have already been registered as domains.
Credibility: A highly sought-after domain will catapult your website into the league of the major companies in your sector and build public confidence that would otherwise take years to establish.
Attract more commerce: People looking for your product or service can skip a Google search by typing the address into the search field and be transported directly to your site with a short, simple, and direct premium domain name like petinsurance.com (taken by Nationwide Insurance) or visitparis.com.
Highly esteemed: The majority of premium domains have been around for a while and have accumulated a ton of backlinks, which direct customers to your site via recommendations from other websites. The site's SEO rating is significantly impacted by this as well.
A solid investment: Your premium domain name will appreciate in value if your firm expands as you anticipate. As a result, if you decide to sell it in the future, it will be an extremely sought-after item.
The price of a premium domain name will vary depending on a number of variables, but when developing your brand, think about its potential long-term value.
Investing in premium domains
Many seasoned investors focus on purchasing premium domain names with the intention of eventually reselling them as their value rises. This could be your moment to start investing if you notice a chance to profit from the ideal domain name, or numerous great domain names. After all, some domain names have seen tremendous price increases due to their useful qualities such as credibility, simplicity, and backlinks.
Here are some of the most expensive domain names ever sold, along with their selling prices:
Insurance.com – $35.6 million
VacationRentals.com — $35 million
PrivateJet.com – $30.18 million
Internet.com – $18 million
If you think that's noteworthy, keep in mind that when the business was sold for a total of $2.5 billion just a few years earlier, the domain name cars.com was valued at an astounding $872 million. Therefore, seize the opportunity if you foresee the next trending domain name before someone else does!
Domain name alternatives
There are numerous alternatives you might think about if your company is unable to afford the cost of a premium domain name or if the name you want is already taken.
Select a slightly modified or condensed version of the desired name. Get imaginative, but avoid names that are overly lengthy, unclear, or unrelated to your company or brand.
Change the domain extension. Google claims that no other extension is given preference over .com addresses. Go for it if your company reflects a certain nTLD and will produce a memorable web address!
Instead of using the corporate name, use a slogan. This might be a successful method of generating marketing as long as it is brief, identifiable, and will represent your brand.
Find a domain name your customers will remember
Whatever the size of the company or the stage of development, a good domain name is essential. It should foster a sense of professionalism and satisfaction, draw customers in with a catchy phrase or intriguing title, and set your company apart from competitors in your field. Consider it like selecting a corporate logo because the two should be complementary. Your domain name needs to be short, distinctive, and reflect your brand.
Source: Domain