Startup Businesses Safety Considerations
Every day, it seems like there is a new security breech or safety concern for business owners. With cybersecurity breaches, confidential data exposure, building security, and even health risks brought on by COVID-19, there is a lot at stake, especially for new businesses.
Safety is an important aspect of every business. The ability to recognize risks and act quickly is one of the key prerequisites for making sure that your startup can operate successfully. By identifying and lowering the safety and security risks that your new business faces, you can plan effectively.
Startups need to understand how to best incorporate company safety into their broader enterprise and take it seriously. If you just launched a business or have plans to do so soon, how can you ensure the safety of yourself, your property, and your employees? What ought to you do, when, and why? If you have a personal safety alarm, how do you use it?
Here are a few key beginning safety considerations that every new business should have in mind.
Considerations for Workplace Safety That You Should Take into Account
You must consider workplace safety precautions after forming your business in compliance with local laws and registering it. You must put the following workplace safety principles into practice if you want to prevent any extra costs from arising from unanticipated occurrences or to protect your business from legal action.
Establishing Safe Work Practices in the Workplace
Making all the rules and legislation necessary to ensure workplace safety is one thing; properly implementing them and upholding them is quite another. Both employers and employees must continuously exert effort in order to consistently apply those regulations as normal operating procedure.
Let's face it: 50% of occurrences that have an impact on enterprises are the result of employee irresponsibility. For example, a worker might forget to turn off the burner when cooking is complete, etc.
Making ensuring all of your employees follow the safety standards as closely as possible is one workplace safety step you should enact due to the numerous potential issues. Setting up personal safety alarms might also be quite beneficial.
Evaluate workplace risks
You must be aware of all the risks no matter what size supermarket or convenience store you intend to start. For instance, shelves collapsing on customers or employees could be a problem in a food store.
Similar to this, you need to write a report on all possible workplace risks based on the kind of business. You might want to have a look at this official list of workplace health and safety requirements to be sure you adhere to all the regulations.
In this study, you should list every risk involving your staff and the workplace. After you have listed all of the risks, the following step is to sit down and think of ways to reduce each risk. Theoretically, if you are in charge of a small café, you should be aware of the dangers of fire and gas.
Obtaining state-approved safety certificates is another option. Similar hazards exist in the construction sector, which explains why there are so many hazard signs posted there. These risks include an employee falling, a site malfunctioning, etc.
Conducting a detailed analysis report on the workplace dangers should be the first step in beginning your business. If you ignore this, you run the risk of being sued or losing someone's life. Additionally, you can find yourself in a hurry without a business license or, worse yet, behind bars.
Promote reporting of any safety violations by employees
This is important to your professional conduct code. Employees are expected to report any safety transgressions they notice in their friends if your organization has a stringent code of ethics.
Peer pressure is a common issue for businesses since employees often feel uncomfortable disclosing information about their friends or coworkers. It must be well instilled in culture that "if you see anything, say something."
For instance, if one of your friends arrives at work drunk, it will impact the quality of the work and jeopardize the safety of others. As a result, coworkers must alert management. As a business owner, you must ensure that management can uphold both the secrecy of the reports and the trust of the workers.
Put your words into action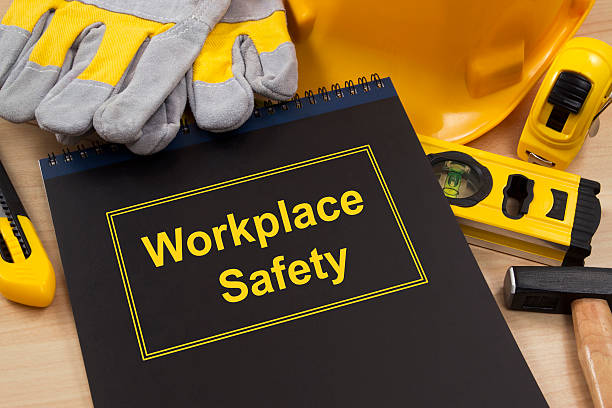 Giving a safety booklet to every employee is one thing; actually practicing safety is quite another. The best way to guarantee that your organization has a safety culture is to practice what you preach.
Investigate the Long-Term Risks
When creating short-term strategies, many businesses forget about the long-term consequences. The risks over the long run must also be taken into account. For instance, a driver may be familiar with all traffic regulations but disregard the impact that driving is having on his mental health.
Safety incentive schemes
Workplace safety initiatives help ensure that employees feel appreciated for upholding a safe environment. If they think they will be rewarded for something, people are more likely to work hard for it. Free lunches, gift cards, or other items could be awarded as the prize.
Make sure that workers are taking breaks
For workers to be focused and productive, breaks must be provided so they aren't overworked. Without a doubt, human beings make mistakes when they are tired.
It is therefore preferable to offer enough break between and during shifts to ensure alertness. The success of the entire business could ultimately be compromised by one overworked employee.
Outfit your staff with safety equipment
Depending on the type of business you are in, you must provide safety equipment to your staff. If you are working with construction workers, for instance, you must provide them with access to safety equipment like gloves, goggles, and helmets.
You can take a number of additional steps to improve safety at your startup. It is crucial to remember that even straightforward actions, like installing a personal safety alarm, might harm the success of a safety campaign in a company.
Source: Startup