2022 TLD Trends: .COM Is Still The Market Leader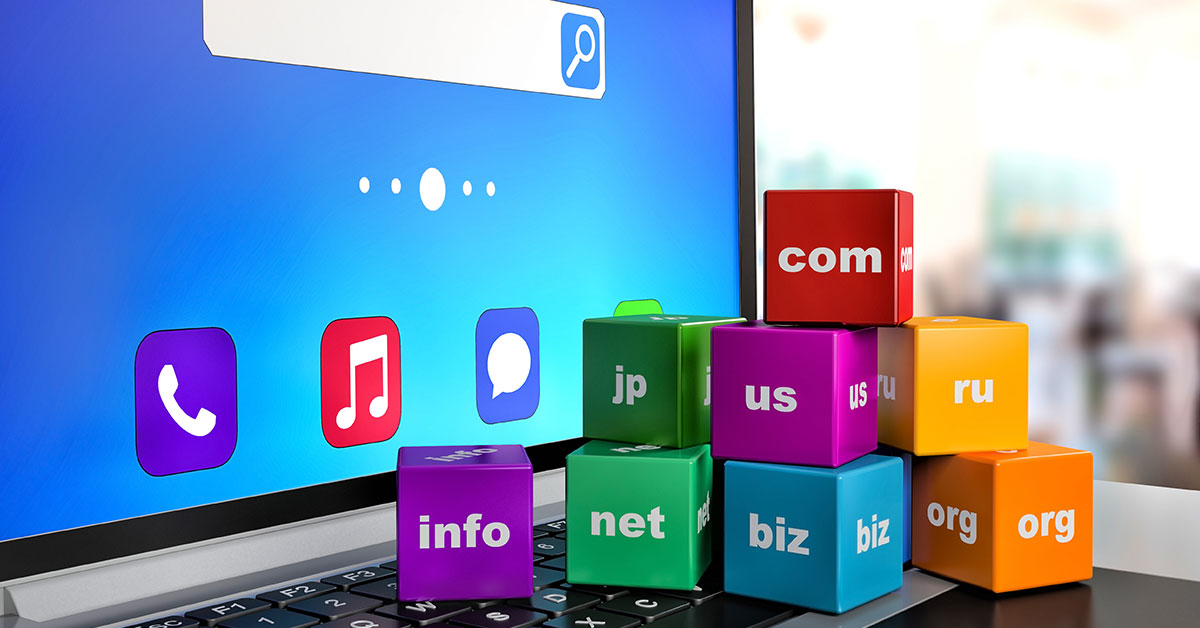 Building your online presence requires careful consideration when selecting a domain name. In addition to acting as a URL for users to access your site, it's a crucial component of branding, influencing how your target market perceives your company.
Because of this, we have determined the most important trends and advancements in the domain name sector. We'll discuss the most well-liked and upcoming top-level domains (TLDs).
While new gTLDs continue to emerge, .com continues to dominate the market.
Research has showed that across all TLDs, .com is still the front-runner.
52.8% of internet users used .com domains as of June 2022, significantly more than those who used other generic top-level domains (gTLDs). For comparison, only about 4.4% of all domain names are registered under the second-most popular gTLD,.org.
Verisign states that as of the first quarter of 2022, more than 161.3 million .com domain names have been registered, which helps to better highlight the enormous market. That is more than eight times as many domains as there are under the .cn top-level domain for China (ccTLD).
Since .com is meant to symbolize corporate entities, it stands for commercial.
Nevertheless, 33% of websites with .com domains are content publications, according to Dataprovider.com. Business websites hold the second-largest share with 24%, followed by eCommerce stores with 4%.
More than half of all domain names registered on the internet are heritage gTLDs like .com, .net, .org, .biz, and .info, according to InternetX's 2022 Global Domain Report.
New gTLDs are expanding the TLD market while these more established domain extensions continue to rule the sector.
The second and third most popular top-level domains at a website called Hostinger are .online and .xyz. Since August 2021, this pattern has continued.
Beginning in 2022, 7.5% of all websites were under a new gTLD. Today, with more than 4.8 million registered domains, .xyz is in the forefront.
Even if all new gTLDs combined only have a small portion of the market share compared to .com, newer gTLDs have significantly larger year-over-year growth rates.
For example, .xyz registrations increased 23.5% last year, while .shop registrations decreased 31.4%. Compare this to .com, which grew by just 4.5%.
All of this points to a crucial trend: .com is still the market leader, but there are fewer and fewer desirable domain names with this ending accessible. Due to this, website owners are searching for alternative gTLDs.
How Important Is a .com Domain?
The proper name could increase brand recognition, build visitor trust, and make it simpler for people to discover you online.
You can accomplish these objectives by selecting a TLD that is short, simple to remember, and associated with your niche.
From a memorability perspective, .com has taken the lead. According to a poll by Growth Badger, people can remember .com domains 44% better than those with other TLDs. With 33%, .co comes in second place, and .org is far behind with 32%.
On a scale of 1 to 5, .com has a score of 3.5 for credibility. .co and .org are ranked second and third, respectively, with ratings of 3.4 and 3.3.
It is obvious that.com still plays a significant role in building a trustworthy internet presence. It may be used on almost any website because it is clear, recognizable, and easily adaptable.
Conclusion:
Consider the long-term objectives of your website while selecting a domain ending.
If you intend to expand your firm in the future, purchasing a.com domain name can be worthwhile.
It will be difficult for the new gTLDs to compete with.com. However, they are a fantastic method to develop a distinctive character. Additionally, it's safe to infer that as the number of.com domains declines, more people will become aware of these domain endings.
Source: Hostinger