Do's and Don'ts of Domain Name Registration
Navigating the world of domain names can be difficult if you are unfamiliar with how to obtain one. With so many caveats and hosting companies to choose from, it's easy to become overwhelmed or, worse, make a mistake that could cripple your business.
To help secure your company's domain name, consider the following dos and don'ts from small-business owners and experts.
Do: If possible, include a location or keywords in your domain name
If your company is focused on a specific geographic area, try to incorporate the location into the name of your domain, advises Jean Bedord, a Silicon Valley-based search consultant and author of the book I've Got a Domain Name—Now What???
When Mikalai Krivenko needed a domain name for his painting business in Hoboken, New Jersey, in 2009, his son Yuriy, a search-engine optimization specialist in Jersey City, suggested he include "Hoboken" in the name. Krivenko purchased hobokenpainter.com for $11, which appears at the top of keyword searches containing "Hoboken" and "painter." Whether it's location or what your company does, Krivenko advises: "Put the most important keyword for your industry in the domain name."
Do: Register yourself as the domain name's owner
Some business owners make the mistake of failing to ensure that whoever registers their domain name does so in their name. According to Bedord, it is critical to ensure that you are the domain owner and administrative contact. "It's like a piece of property: you can't sell an existing business if you don't own the property," she explains.
It's a simple, yet common, error made by business owners. Graham Hunt, 44, founded Valencia Property in Spain in 2000, and three years later, the two-person web design team he hired to build his site split, forcing him to choose between them. Hunt soon discovered that the partner he did not choose had registered himself as the domain name's owner and administrative contact, so Hunt did not own his own website. It took three years and nearly $6,000 in sales commission fees for him to reclaim ownership of the domain, which had originally cost only $15.
Do: Do not forget to renew your domain registration
It was a crippling business blow for Nick Hoffmann, 32, when he failed to renew his networking company's domain name inetguru.com in 2000. Someone else purchased the domain name, and Hoffmann lost contact with clients due to a lack of email access through the site. He eventually closed the business.
Hoffmann, who is now the chief operating officer of a domain aftermarket marketplace, recommends purchasing a registration for five or ten years in advance or setting up an annual auto-renew payment. Just make sure the credit card on file does not expire, which is another common mistake that can result in the loss of a domain name. "The entire aftermarket industry is built on names that fade away," he says. "It happens all the time."
Don't: Use of dashes, abbreviations, or numbers in your domain name
Instead, come up with a memorable name that accurately describes your company. Fan Bi, co-founder of Boston-based online custom dress shirt company Blank Label, learned that lesson when deciding on a domain name in 2008. Blanklabel.com was out of his price range at the time, costing $15,000. Bi went with blank-label.com for a much lower $250. However, as the company grew, he realized that the hyphenated name was not the best option. "You get a lot more word-of-mouth if the name is easy to say without having to spell it out," Bi says. He was able to purchase blanklabel.com for $6,000 last year after months of negotiating with the domain owner. Within three months of the change, website traffic increased by 25%.
Don't: Spend money on domain extensions other than .COM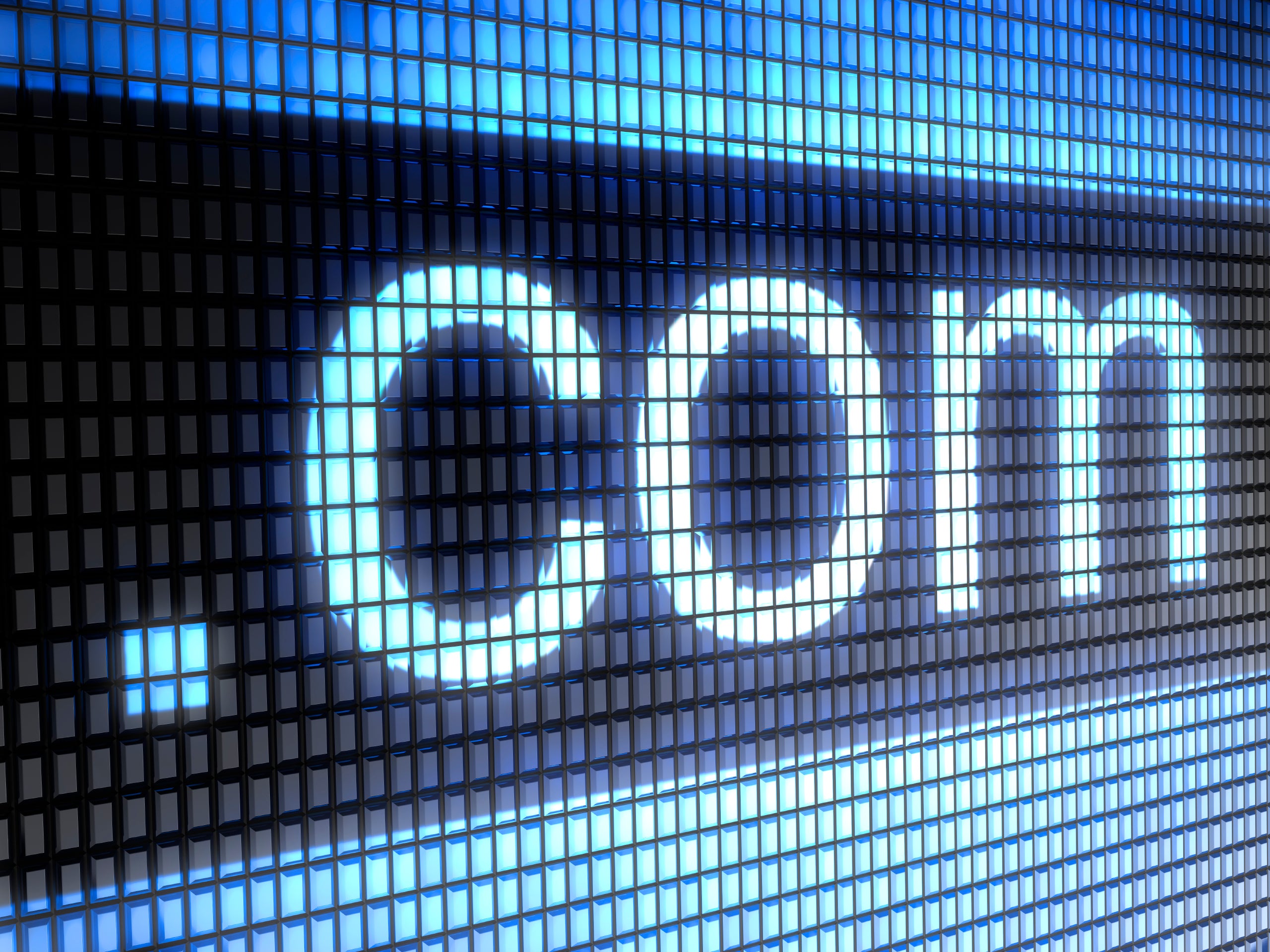 When you register your domain name, you will be bombarded with offers to buy other extensions such as .net and .co. Most small businesses do not require this. According to Bedord, investing in other extensions becomes important when patenting something or protecting a trademark. Consider taking the .net version of your domain name first if you believe a competitor might want it. "The reality is that you have to pay for all of them," Bedord says. "The real value is in the .com."
Don't: Purchase a domain without first researching its history
Even available domains can be subject to legal action if the name is too similar to the trademark of another company. Zachary Rose learned nearly a year after launching New York-based LEEDTeacher in 2009 that the domain LEEDTeacher.com infringed on the registered trademark of a large nonprofit. Rose, now 29, was served with a cease-and-desist letter demanding that he change the name of his green jobs training company and shut down the website. He eventually paid $2,000 in attorney fees, renamed the company Green Education Services, and changed the domain name to GreenEDU.com.
Aside from consulting a lawyer, Rose recommends checking www.whois.net, which lists registered domain names, for other potential legal pitfalls. The site also has expired domains for sale, and you can learn about the issues that come with a name. For example, if a previous domain owner violated a Google term and was banned from Google searches, Rose recommends learning about it before investing in the name.
Source: Entrepreneur