Instead of Attracting Talent, Startups Need to Produce It
Companies are offering a growing number of benefits to employees in an effort to recruit top talent, including unlimited vacation time and paternity leave. But it raises a crucial dilemma as businesses keep boosting their benefits to outbid their rivals. They ought to concentrate on developing, maintaining, and using their own skill, don't they?
Establish a cooperative environment
Hiring individuals that comprehend and share your contagious vision makes you feel incredibly satisfied as a creator. They contribute fresh perspectives, a can-do attitude, and help establish a strong company culture. one that enables it to develop However, the competition for talent doesn't end once these new workers start working for your organization. The next stage is to make sure your ideal team feels bonded after you've selected them.
This requires allowing team members the freedom to develop their own concepts. It provides your team a say in how the business is run and makes them feel strongly invested in the direction and success of the venture. Additionally, it offers a variety of fresh suggestions for how to expand the company.
Regular one-on-one meetings are essential for fostering open communication about problems and concepts as well as discussing progress. It makes everyone feel like a valuable member of the group and gives voice to their opinions.
Create a culture of education and sharing of knowledge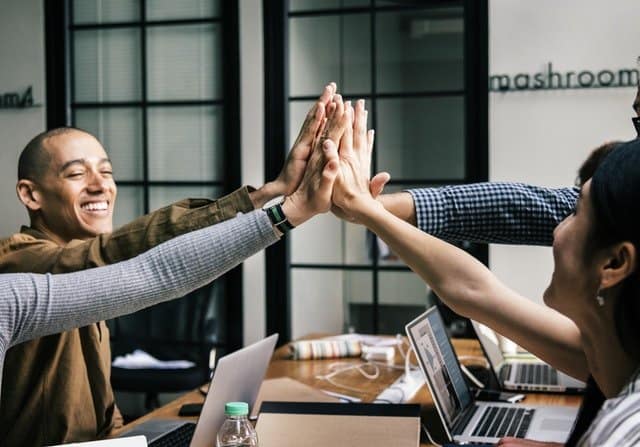 Equally crucial is creating a culture of learning and talent exchange. Everyone on your team is likely to have a set of fundamental talents or specialized abilities. It could be someone from your development team who has successfully resolved a coding issue after the team spent days trying to do so, someone who has the ability to keep the team on track under pressure, or someone from the marketing team who is enthusiastic about turning results into measurable business results.
Giving each individual the chance to teach others about their strengths, whatever they may be, helps develop the talent you already have on your team. Additionally, it creates and nurtures a team with a wider range of abilities. One that expands their future opportunities as well as those of the company they work for.
Give staff members independence and flexibility in their work
It's crucial for founders to understand the importance of flexibility. Building a culture that is both productive and nurturing requires encouraging your team to test out new operational procedures and contractual arrangements. It demonstrates that your startup is receptive to fresh concepts and approaches.
Flexibility is essential for creating a strong sense of community within your startup as well as for creating a culture that draws in the talent you're after. a competitive advantage over the more established, bigger players.
Stop viewing failure negatively
To ensure the success of their business, all founders strive to assemble the best teams. But a lot of businesses make efforts to minimize and despise failure. This mindset can undermine a team's confidence and aspirations in addition to establishing a culture that discourages idea sharing. There will never be a smooth sailing career, role, or journey, and failing is just as crucial as succeeding.
It's crucial to take advantage of the opportunity to learn when someone or a team misses their target. It makes your start-up stronger and enables you to comprehend how to better form the idea. Never place blame, shame, or guilt on anyone. After all, the most skilled workers require assistance not only when they are performing at their highest level but also when things aren't going so well.
Source: Maddyness