The Top 10 FinTech Leaders 2022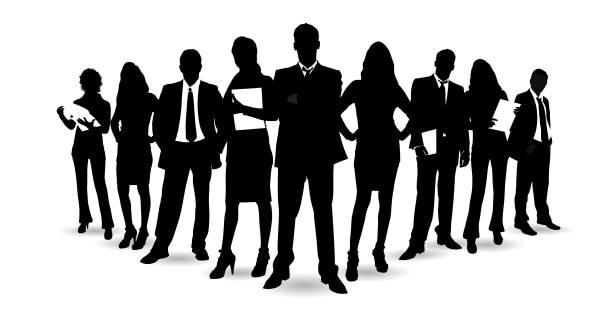 Fintechs are steadily changing the financial landscape on a global scale, from financial inclusion to embedded finance. Those who have succeeded through both boom and bust within a 24-month span will be our leaders in 2022. They have moreover demonstrated exceptional resiliency and provide hope for the upcoming year.
1. Cristina Junqueira
Co-Founder, Nubank
Cristina Junqueira, a pioneer in the financial industry and originator of fintech, is well-known in the Latin American banking community. She not only broke the glass barrier in the notoriously patriarchal Brazilian financial sector, but her contributions also helped pave the way for a new era of digital banking and finance in the area.
Before Junqueira and her two co-founders, David Vélez and Edward Wible, launched Nubank, Brazilian bank clients had little alternative but to comply with the demands of the established banks, all of which imposed steep fees for all services. Such extravagant costs sapped hard-working families of their resources and maintained the financial inclusion gap rather than closing it.
Junqueira, a mother of two and licensed engineer, participated in the 2013 launch of Nubank after working for several years for some of the top financial institutions in Brazil.
Her entry into finance came as an associate consultant at the Boston Consulting Group when she was just out of graduate school. She also finished her Master's degree in Economic and Financial Modeling during this time, which put her on the path to her illustrious banking career.
Junqueira was chosen in 2007 to participate in the Kellogg School of Management's one-year accelerated program. She joined Unibanco, which in 2009 combined with Ita, the second-largest private bank in Brazil, to form a massive financial institution. She attained the rank of Itacard portfolio manager by 2012.
Her desire to improve the Brazilian banking industry was fueled by the encounter. An estimated 45 million people are presently served by Nubank. By 2025, it is anticipated that its value would rise to $126 billion.
2. Anthony Tan
Group CEO and Co-Founder, Grab
Anthony Tan has had meteoric success in the fintech industry as the CEO and Co-Founder of Grab, the most prosperous ride-hailing business in Southeast Asia and the region's first ever unicorn.
Grab is categorized as a worldwide technology business with its headquarters in Singapore. The Grab super-app, which offers consumers digital payment, food delivery, and transportation services via a smartphone app, is the foundation of its invention.
Tan's father is the CEO of Tan Chong Motor Holdings Bhd, one of Malaysia's major car distributors and the exclusive distributor of Nissan in that country. Tan was born into one of Malaysia's wealthiest families.
When a fellow HBS student complained to Tan about how ineffective the Malaysian taxi sector was, Tan had an epiphany. Then, in 2011, he submitted a proposal to the HBSl New Venture Competition that would transform the area. He came in second and used the $25,000 award to release his mobile super-app, which was initially known as MyTeksi.
With a new name, Grab, MyTeksi now serves customers in eight nations and has branched out into delivery services, software R&D, and motorcycle taxis.
3. Emilie Choi
President and COO, Coinbase
Emilie Choi is an economics graduate of Johns Hopkins University and a Wharton School of the University of Pennsylvania MBA recipient. She worked with Brian Armstrong, the company's creator and CEO, to create the Coinbase exchange. She is a dynamic and creative business leader. Additionally, Choi is an enthusiastic angel investor who has participated in a number of seed, Series A, and B fundraising rounds for a number of notable fintech businesses.
The acquisitions of Lynda, Bright, Newsle, Connectifier, Slideshare, and Fliptop, as well as LinkedIn's JV in China and strategic investments in Cornerstone On Demand and G2 Crowd, were among the more than 40 transactions Choi oversaw at LinkedIn as Vice President of Corporate Development prior to joining Coinbase.
She was the ideal candidate for Coinbase because of her well-established track record of fostering close bonds with founders and fostering environments where business owners can continue to carry out their visions within larger organizations. She has a reputation as an advocate for founders throughout every stage of the M&A process.
In addition to cryptocurrency, some of her main areas of interest in business are consumer internet, SaaS, M&A, venture investments, corporate strategy, company operations, business development, and data analytics. The possibilities are endless for this dynamic COO, who has an estimated personal net worth of $241.4 million.
In fact, Choi tweeted in support of Coinbase after its tenth year in operation: "Coinbase is ten years old. There have been some highs and lows, but I couldn't be more confident in what we're creating. This is only the beginning.
She adds of the Coinbase exchange on the volatility in cryptocurrency: "We have a trading mechanism that generates a ton of revenue for us. We adore that model and are quite fine with its volatility.
4. Nik Storonsky
Founder and CEO, Revolut
Nik Storonsky's life story is almost as colorful as his ascent to stardom in the banking sector. He was raised in a Russia that was just emerging from the Cold War and Communism and embraced Western style democracy and a free market economy. He was born in 1984 in a town just north of Moscow's city center.
Storonsky excelled in the classroom, earning two master's degrees: one in economics from the New Economic School in Moscow and one in physics from Moscow University. He is also an avid athlete who studied boxing and became a state champion swimmer while still a teenager.
He began his career as a professional trader at Lehman Brothers before moving on to Credit Suisse. He introduced Revolut in 2015, which was similar to the new digital neobank businesses sprouting in Asia.
The bank is currently the UK's most valuable fintech. A $800 million Series E fundraising round in 2021, spearheaded by Japan's SoftBank and Tiger Global Management, saw the six-year-old fintech reach a record valuation of $33 billion.
5. John Collison
President and Co-Founder, Stripe
John Collison is a prominent player in the financial sector and the president and co-founder of the most popular online payments platform in the world. However, this young and creative founder began his journey to prominence in a little Irish village where he was raised. Together with his brother Patrick (CEO of Stripe), the pair started looking into ways to improve the slow-moving world of internet transactions.
While John, at 19 years old, launched their initial platform, it addressed the clumsy payment issues retailers had when expanding their businesses online. Despite the launch, Collison enrolled in Harvard Business School to study physics, but he left after one year to join Patrick in Silicon Valley, where he was running a rapidly expanding Stripe.
After a successful beta launch in the US the year prior, Stripe raised $18 million from investors, including Sequoia Capital, by 2013. It also had a $100 million price tag. Since then, Stripe has propelled itself to the pinnacle of the financial services sector.
The corporation has a $95 billion market value in 2021. John Collison is thought to have a personal net worth of $9.5 billion, according to Forbes, and he was the world's youngest self-made billionaire in 2016.
6. Samantha Ku
COO, Square
Samantha Ku, a prominent female COO in the finance industry, had a difficult road to success. She was heavily in debt when she graduated from the University of Miami at age 21 in the midst of a financial crisis, and she encountered an unforgiving job market. She remembers it being "the ideal storm of emotion to end the greatest college experience anyone could have" at that time. Ku received her first job offer in the financial sector from Citibank in 2010 with a job in New York, amid a period of upheaval that followed 50 unsuccessful job interviews.
She subsequently joined Square in 2015 as Head of Operations and worked her way up to her current role as COO.
As the Head of Operations for Square Capital, Ku also created and oversaw a number of teams that served as the backbone of the Square Capital programme product suite, growing the team to over 100 members across San Francisco, New York, Las Vegas, and Melbourne, Australia.
7. TS Anil
Global CEO, Monzo Bank
TS Anil is a banking powerhouse with 27 years of experience in the banking and finance sector. He is also the global CEO of Monzo, one of the fastest-growing challenger banks in the world, and a highly regarded leader in the financial services and payments industries.
He was raised in India and had what he calls a beautiful childhood with his social worker mother and military father, who relocated the family from one military base to another across the continent.
When he was offered a position with Citi after graduating from Shri Ram College of Commerce in 1991 with a degree in economics, he almost chose finance instead of his original career goal of becoming a doctor. Later, in 1993, he graduated with an MBA from the Indian Institute of Management in Ahmedabad.
One of the first persons of color to lead a UK bank, he is an ardent supporter of financial inclusion and plans to significantly disrupt the market with a number of upcoming innovative product launches.
8. Sergio Furio
Founder and CEO, Creditas
Sergio Furio is the founder and CEO of Creditas, the top online lending platform in Brazil. Creditas is one of the most well-funded fintech businesses in Latin America.
His humble beginnings in a little village near Valencia, Spain, are a long cry from the high-octane hustle and bustle of the global finance industry. Furio's family relocated to the international city of Barcelona, where he finished school and developed a passion for business and finance.
I was highly analytical and absolutely into numbers, he claims. In the final few months of my university career, I made a dramatic decision and chose to apply for a job in banking. I joined Deutsche Bank's investment banking division in Spain and worked there for five years.
Today, Creditas employs 480 people and has received over $80 million in funding from VCs. The organization has reimagined Brazil's historically expensive loan procedures by using the assets of its customers as collateral.
9. Brad Garlinghouse
CEO, Ripple
Brad Garlinghouse, the CEO of Ripple Labs, has extensive experience in the tech sector and has served as the CEO of some of the biggest businesses in the field.
He began by working for short periods at Home Network, a high-speed cable internet provider, and as a general partner at the venture capital firm @Ventures. From 2003 until 2008, he also held the position of Senior Vice President at Yahoo! Yahoo Mail, Yahoo Messenger, Flickr, and Homepage were all under Garlinghouse's management.
While he was working at Yahoo! Garlinghouse also penned the "Peanut Butter Manifesto," a well-known internal memo in the business. In it, he urged the corporation to avoid becoming overly diversified, like peanut butter, and instead concentrate on its core industry.
At Ripple Labs, he has held this post since 2016. By 2019, he had grown the business to new heights, attracting investors including Tetragon, SBI Ventures, and Route 66 Ventures for a $200 million Series C fundraising round.
Garlinghouse, a strong proponent of the NFT market, asserts that the non-fungible token industry will flourish if it is not dependent on Ethereum's gas fees.
10. Sebastian Siemiatkowski 
Co-Founder and CEO, Klarna
Sebastian Siemiatkowski is recognized as a survivor by those who know him. Despite becoming a billionaire by the age of 40, he is also no stranger to adversity.
His parents, academics who had escaped the USSR communist dictatorship for Sweden barely a year earlier in 1980, were Polish immigrants who were born in Sweden in 1981. Heartbreak plagued the early years. He had little money, and his mother had crippling back issues. To make ends meet, Siemiatkowski's father worked as a taxi driver.
Siemiatkowski nevertheless showed himself to be a gifted student in spite of these challenges. He studied at the Stockholm School of Economics after graduating from high school.
He teamed together with Niklas Adalberth and Victor Jacobsson, the company's other co-founders, to introduce Klarna in 2005 after being inspired by fintech.
He is currently a successful entrepreneur, angel investor, and fintech industry leader.
Source: Fintech Magazine