Thousands of People Get Free Assistance Turning Startup Aspirations Into Reality with an Idea, and a LinkedIn Account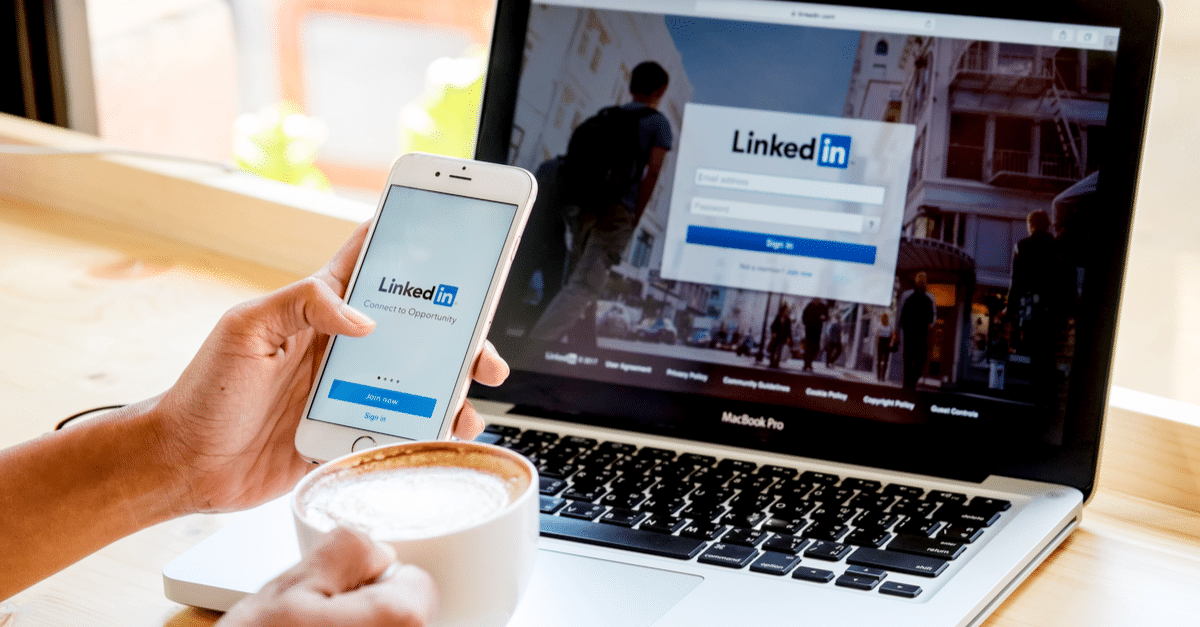 Liz O'Day struck a deal with God when she was a young child: if her big brother was saved from the disease that had him on the verge of death in a Boston hospital, she would dedicate her life to research. O'Day is fulfilling that promise now, thirty years later, but with an unexpected twist.
She developed a penchant for developing businesses while teaching and practicing science, starting with a science-fashion company she managed from her kitchen counter. Then, while she finished her doctorate at Harvard, O'Day felt compelled to bring her discoveries from the lab to patients, so she launched Olaris, a company that employs artificial intelligence to advance disease detection and treatment. She had access to mentors and technology through resources like the Microsoft for Startups Founders Hub, which assisted her in growing both as a businesswoman and leader.
"I definitely had this entrepreneurialism in me, but these support systems helped draw it out even further," O'Day says. "And Microsoft's backing provided external validation that as a female scientist and CEO has been powerful."
Due to a lack of funding, assistance, and understanding of how to effectively scale up, about 70% of businesses fail within the first two years. The Founders Hub at Microsoft for Startups strives to change that statistic. The program is designed to meet entrepreneurs at all stages, even if they haven't received funding yet, and offers access to a variety of technical resources, including Microsoft tools and training, as well as curated connections to other seasoned entrepreneurs and subject matter experts. To apply, all you need is a business idea and an active LinkedIn profile.
According to Chief Commercial and Operations Officer Laura Housman of Olaris, which has its headquarters in the booming life sciences district west of Boston, Microsoft mentors helped the company reduce the time required for AI machine learning from days to minutes. Access to specialists, according to Housman, relieved the startup team of technical burdens and sped up the creation of a non-invasive kidney transplant diagnostic test. According to her, Azure credits also liberated the group from the limitations of their computers and served as a "tipping point" for the development of a metabolomics platform that scientists use to research the role of metabolites in the early diagnosis of cancer.
O'Day claims that the program helped her develop personally as a CEO by introducing her to other talented women in the startup industry who were dealing with same difficulties.
"Founders Hub is the notion of democratizing innovation," says Lahini Arunachalam, who leads the product team behind the Microsoft for Startups platform. "If you have an idea, we want to work with you, and now we have a streamlined process for businesses to work with us."
The path Harley Blakeman took as an entrepreneur to start his business was anything from simple.
When Blakeman was still a teenager, he dropped out of a Florida high school and began selling illegal narcotics to support himself when his drug-addicted mother vanished and his father passed away. He was arrested one month after turning 18 and received a 14-month jail term. For him, it was like pressing a reset button.
One of the youngest convicts in an adult prison, elder inmates urged him to concentrate on his schooling and create a life that wouldn't end up behind bars again. Blakeman embraced the mentoring, spent time in the jail library, and obtained his GED. After being freed, he moved in with his aunt in Ohio and pursued a business degree at a recognized university.
But despite his stellar grades and best efforts, a failed background check prevented him from entering the workforce. Blakeman attempted something new after nearly a hundred interviews and exactly as many rejections: He aggressively disclosed his past to a company's hiring team. His sincerity struck one of the top managers, who decided to take a chance on him.
Soon enough, he was working in a position for which he excelled and was proud, with more responsibility and a better salary than he'd ever imagined when he was an aimless teen sleeping on friends' couches.
But he couldn't help but reflect on how difficult it is for ex-convicts to survive after being freed. A negative background check is usually sufficient to stop the employment process. Their mental health suffers as a result of the fight, which increases their propensity to quit and frequently leads them back to criminal behavior and reincarceration.
Blakeman founded Honest Jobs, a national fair-chance employment network that connects ex-convicts looking to enter the workforce with businesses looking to fill positions that do not conflict with the applicants' criminal histories. Blakeman drew on his personal experience, as well as hours of research and hundreds of interviews with hiring managers.
"We want to normalize hiring people with criminal records, chipping away at the stigma to where we're a country of rehabilitation," Blakeman says. "After you've been punished, you shouldn't be punished for the rest of your life."
Blakeman, however, had no idea that his position would change from prisoner to CEO.
He met Mark Doyle through a social media post, and Doyle soon rose to the position of chief technology officer at Honest Jobs. Doyle discovered the Microsoft for Startups Founders Hub and quickly began utilizing the Azure cloud credits, technical know-how, and other resources to aid in accelerating the development and expansion of the Denver-based business. With a workforce of 17 employees, 13 of whom are criminals, the firm has already reduced the nationwide average of eight months for ex-offenders looking for work to 24 days, according to Blakeman.
"Access to technical expertise has been a lifesaver for us," Doyle says. Even brief conversations with industry experts he reached through the platform "helped us build a path forward and solve some peculiar issues," he says.
When the marketing director sends out an email informing potential customers about new positions in their area, for example, his team was able to fix the code thanks to new insight into telemetry and monitoring. As a result, the system no longer sputters to a halt. Additionally, Doyle's team developed a proprietary algorithm to direct job seekers to positions they are more likely to be hired for with the help of Microsoft's Azure Cognitive Services team. This algorithm was given "just enough guidance to point us in the right direction, and then we were off and running."
Launched in March 2022, the Microsoft for Startups Founders Hub offers business owners the chance to earn up to $150,000 worth of additional Azure credits as they are used, access to free tech resources like Microsoft 365 and GitHub, and offers from outside partners to help as their ideas develop from prototype to reality. Four new LinkedIn advantages have also been added to assist entrepreneurs with hiring, generating leads for sales, and advertising.
According to Arunachalam of Microsoft for Startups, the program aims to level the playing field for entrepreneurs so that the startup environment mirrors "the way the world looks."
"We need to help people that didn't go to Berkeley or don't have an existing network of people they can turn to," says Arunachalam, who joined Microsoft in 2018 after a successful career as a product leader at several startups. "You need to help the self-taught, self-funded, those that are just learning how to code and want to build a startup that they find incredibly interesting to solve a problem that they've experienced in their life.
"Having diverse founders means that you solve diverse problems."
Janvier Wete, the founder of the startup, is drawn to this goal.
Wete was raised primarily in London during his adolescence after being born in France to parents who immigrated from the Republic of Congo. His cousin in Paris believed he had an opulent life similar to the individuals in the well-liked British reality television series "Made in Chelsea," which was filmed in a posh area of London. Wete, however, had a quite different experience in Brixton, a working-class area with a varied population.
Wete was inspired by the contrast between perception and reality to create a "Made in Brixton" spoof TV trailer, which quickly gained popularity.
"I couldn't connect to these characters, living this posh life," Wete says. "I felt it my duty to create something that reflected the real world. That's what inspired me."
He had direct knowledge of the short-film industry's constraints thanks to the trailer. Wete noticed that there was no good venue for a short film to live or be discovered after film festivals. Large video sites receive a flood of uploads, which causes content to disappear. Additionally, there were few opportunities in the market for short-film directors to profit from their efforts.
Wete, who had a creative background but lacked technical or commercial know-how, launched Minute Shorts, a free platform that highlights short films and pays their creators through advertising and premium memberships. Wete used social media to locate business partners and web developers. The Microsoft for Startups Founders Hub program gave him the technical resources he needed to build an app and make relationships with mentors and investors, assisting him in navigating this uncharted territory.
Minute Shorts gained a million viewers in just a few months after its 2019 London launch, just a few months before pandemic lockdowns made at-home entertainment more common. The portal features more than 3,000 short films that Wete and his team hand-picked from among the roughly 400 film submissions it receives each month in order to provide a global platform for showcasing different talent.
"On the business side, we needed a connection with investors and to be a part of a hub of like-minded people and mentors to give us feedback on our strategy," Wete says.
He claims to have attended "loads" of networking functions organized by Microsoft, which assisted in getting his firm the money and support it required for growth.
The Microsoft for Startups Founders Hub has assisted more than 17,000 entrepreneurs in its first six months, 75% of whom joined with just an idea. O'Day, Blakeman, and Wete are among them.
According to Doyle of Honest Jobs, "the faster we grow, the more services we offer, and that means the more individuals that we can help."
The most fulfilling aspect of his employment, according to him, is developing technical solutions to tackle actual problems. Having access to resources and knowledge has tremendously increased his ability to achieve this for the company and its clients.
"It's a fun challenge," he says. "The fact that we're able to do this every day just makes my day."
Source: Microsoft Stories