5 Website Branding Tips for Increased Brand Recognition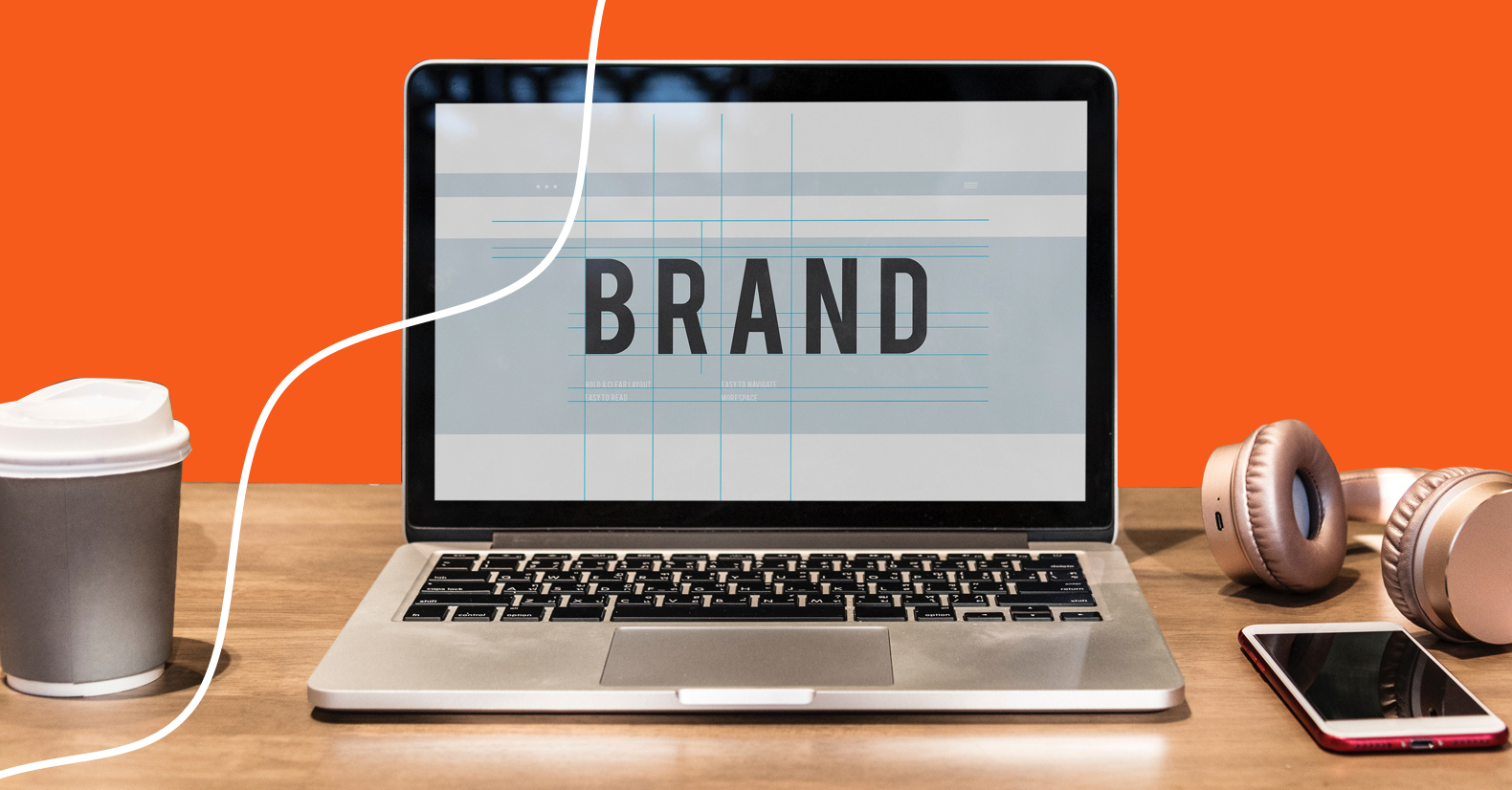 What characteristics distinguish a quality website? Consider your favorite websites to visit or the most recent time you visited a truly excellent website. Why was it so outstanding? Most likely, it was an immersive experience that gave you the impression that you were in a well-maintained area, such as a trendy shop, a beautiful garden, a cutting-edge lab, or an exquisitely decorated apartment. A website with strong branding gives users the impression that they are exploring and interacting with fully realized, physical environments.
Effective branding is a feature found on all of the top websites. The most successful websites are those that represent their brands effectively through on-point branded design, whether they are an online dog treat store or a community for competitive gamers. Building brand awareness and forging connections with the target market that result in continued engagement are essential for a website's branding success.
Everything a business does, including the commercials it runs and the other companies it collaborates with, contributes to its brand. A consistent brand experience for all of your followers and customers includes website branding.
Visually exhibiting your brand on your website is known as website branding. Every website you visit has some branding interwoven into its design.
Spot-on website branding
A distinct brand persona is necessary before you can brand a website. Your brand's personality can be summed up as either modern or traditional. Is it affordable or pricey? Serious or absurd? Once you've determined who you are, you can create a brand identity that expresses your persona visually through design decisions like typefaces, photography, a color palette, and shapes as well as elements like copy voice, customer service guidelines, and yes, the design and functioning of your website.
To make people aware of your business, engage with them, and hopefully turn them into fans, your website and everything else you produce needs that brand identity working together. The entire procedure is referred to as branding.
The same ideas apply to effective website branding as they do to effective branding in general. We have five suggestions for branding your website that go beyond the fundamentals of brand identity.
1. Website functionality
How does your website function?
Is it an online store? An online stream? A safe customer portal? A blog?
Whatever it is that your website does, it must do it well. That refers to a fluid, easy-to-understand, safe, and secure purchasing experience for an e-commerce website. It entails presenting content for a blog in a way that is understandable, appealing, and shareable.
The functioning of your website is a component of your brand. If it doesn't function properly, or if using it is awkward, challenging, or unclear, that detracts from the image you want to project.
Your website's functionality affects your brand in addition to completing its job well. For instance, if you run a high-end day spa and your website allows customers to schedule spa services online, one of your features might be the opportunity to book complimentary spa services and design unique treatment packages.
Users being able to click and drag images of the goods they want into a box on the screen, simulating the process of really filling a box at a farmers' market, can be a branded functionality that distinguishes your website from rivals for a build-your-own produce box.
2. Building a content strategy
As the name suggests, content strategy is the process of placing content to promote your business and its products. Infographics, films, and blogs are examples of this.
Your content strategy can be integrated into your overall website branding strategy in a number of ways, including:
Educating people about your brand
Giving consumers what they desire from your brand and highlighting the fact that you are the right choice for them
Extending your brand outside of your website—you could distribute your material on social media or in emails to give users a preview of how your website will seem and feel before they visit it.
These tactics are a terrific method to expand your website to other platforms, such as social media and email, and show your clients who you are. By strategically positioning your brand as the greatest option for your target demographic, you can highlight what makes it special and attract new clients to your website and business.
3. Laying it all out
The design of your website plays a big role in its branding. Your website's layout is exactly as seen here: top or side navigation? How does the text encircle the pictures? What is the general layout of the website?
Your website should have clear, basic navigation with big buttons if your brand is approachable and user-friendly. If your brand is very visual, photos should take precedence in your design. A website navigation that allows users to fall down rabbit holes can be an appealing approach to represent your business if you're whimsical, playful, and a little bit escapist.
Just watch out for a complex layout. Even if it's complicated, everything on your website should always be organized logically so that visitors can understand it within only a few seconds.
4. Creating a great user experience (UX) and user interface (UI)
Making a fantastic user experience and interface is key to getting your website branding correct. Web design includes the subdisciplines of user experience (UX) design and UI (user interface) design. UX design focuses on the customer's experience on your website from the moment they arrive to the moment they make a purchase. A well-branded website will make sure that this process runs as smoothly and intuitively as possible, just like it would in a physical store.
The art of developing interfaces encompasses all of your website's visual contact points, including the call-to-action button. Does it stand out? Does the arrangement of the colors, text, and images make sense? These are components that are connected to your brand guidelines and have a big impact on how your website looks and feels overall.
Together, these online design principles include issues including effectiveness, usability, accessibility, and user-website interaction.
5. Keeping it consistent
Not just for website branding, consistency is essential in branding. Consistency on websites appears as follows:
The same tone and voice throughout the pages
Uniform page templates across the entire website
There should be a same appearance and feel across websites if you have more than one for the same brand.
This is when having a distinct brand guide is beneficial. When all of your design components are in one location, you and any designers you employ can rapidly consult your brand manual and produce branded web pages, graphics, and other assets that properly reflect your persona.
Get amazing website branding
Effective website branding can significantly increase conversions, while less-than-stellar branding can drastically decrease them. By cutting corners with your website branding, you run the risk of missing out on opportunities for brand visibility and engagement. Working with a professional website designer will help you create a welcoming home for your brand's online presence.
Source: 99designs