6 Mistakes to Avoid When Establishing a Business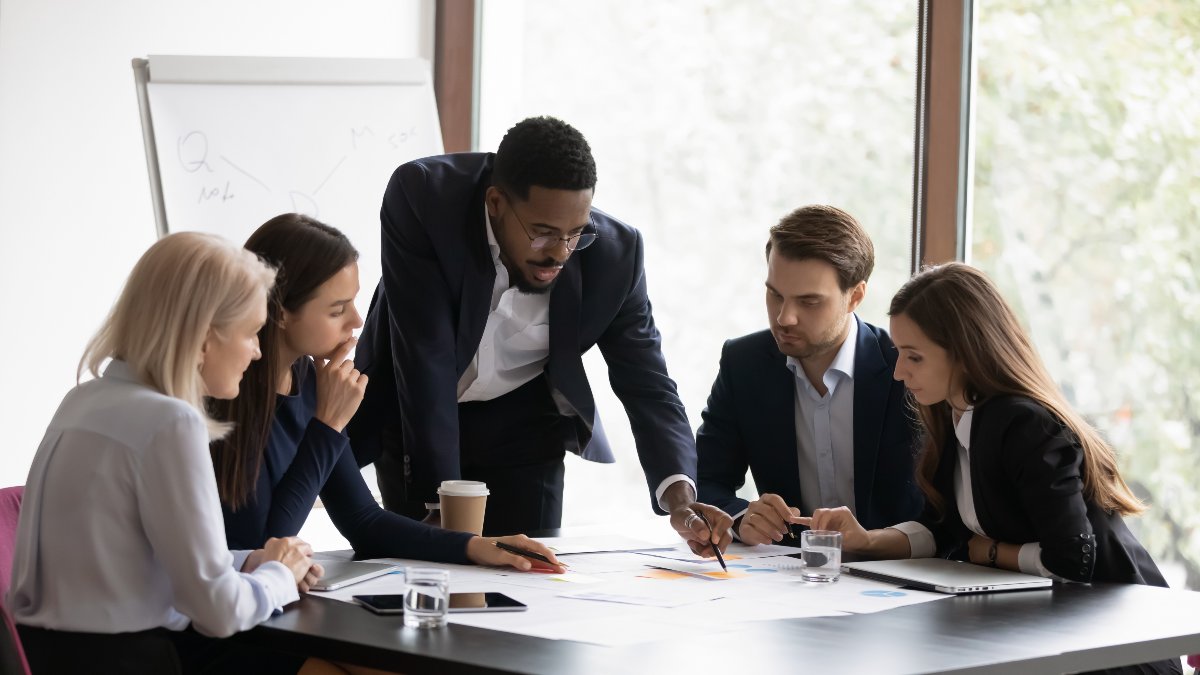 Starting a business entails venturing into uncharted territory. You have to complete a seemingly never-ending list of tasks before you can start, and it could be too much to handle. Along the way, becoming lost can be simple.
Not many businesses succeed, and the decisions you make now will define your firm for years to come. The secret to success after your company has more traction is to make sure you proceed with caution in the early going.
Instead than focusing on all the "to-dos," let's take a step back and think about the big blunders that you can avoid in order to succeed with your start-up. Here are 6 big errors you should avoid making while establishing your business to keep you on the right track.
1. Lack of a Business Plan
It doesn't matter how creative your business idea is if it doesn't have a solid business plan and operational value. A business strategy serves as a roadmap as your concept gradually materializes. It assists you in mapping out the direction you want to go, and it's a terrific resource to refer to when unforeseen obstacles arise so that you are reminded of your objectives and course of action.
It can take a lot of effort and research to create a solid business plan. But putting off writing a business strategy could be disastrous for you in the long run. Consider the fundamentals of your company when you write your plan: What industry are you in? How much can you spend? Where are your clients located? How will you make money?
2. Lack of Market Research
Many people attempt to launch their businesses without carrying out adequate market research. Conducting research enables you to get a clear picture of the state of the market you want to operate in because the gaps you see in a market in your particular location might not hold true across the board.
Don't let the thought of conducting market research paralyze you. There is frequently a wealth of secondary research, also known as desk research, that you can draw from if you lack the means to carry out your own market research. Depending on your industry, you can find the results of this research in a variety of business publications or library databases. Knowing your competition, the cost and caliber of the goods you intend to sell, and consumer behavior are all part of market research. Testing your goods and services before launching a business is also crucial.
3. Avoiding Competition
There is competition everywhere. Even if they aren't present in the region of the market where your company is starting out, competitors will inevitably emerge.
It matters how you approach competition; you can't let it overwhelm you, but you also can't disregard it entirely. It's crucial to take a direct look at your rivals. Avoid opening a business in an area that is already crowded. Go to a different place or try something else to offer.
Finding your USP, or unique selling proposition, is a crucial first step in taking on your competitors. It's critical to focus your product's marketing on particular advantages over competing products rather than merely the attributes that set it apart from the competition.
4. No Focus
Starting a business makes it very simple to lose focus. Once you start making sales, it's simple to lose sight of your targeted goals as you become preoccupied with the present.
Always try to think of your wider picture and maintain concentration on your destination to avoid missing the forest for the trees. Avoid getting sidetracked to avoid hurting your company.
Fighting off distraction is difficult, especially when there are so many important things to balance while starting a business. You can use an agile goal-setting process to assist you keep your attention on your goals and progress. Despite the fact that there are many effective approaches available, creating and monitoring goals using the OKRs framework has proven to be successful for both established companies and new businesses.
Not every company immediately turns a profit. In reality, the majority of businesses—95 percent—do not generate revenue when they first open, and many of them require years to do so. This implies that you must make sure you have enough capital on hand to support the firm until it starts to generate income on its own.
This funding may come from investors, startup capital, or your own savings. It's critical to maintain track of your expenses and income, and to remember that just because you are generating sales doesn't mean you are earning a profit.
5. Not Considering Marketing Investments
Unless you tell someone what you're offering, they won't know. The key to ensuring that customers visit your business is effective marketing. Only via efficient marketing can potential clients learn about your location and what you have to offer. So, don't be scared to spend money on a successful marketing effort.
No matter your budget or audience, it's crucial to adhere to the four key marketing pillars of promotion, product, venue, and price. Public relations and all of your media commercials are both part of promotion. The term "product" refers to the good or service you are selling. You need to make sure it is of the best caliber possible as part of your marketing plan. Your target demographic and client base are indicated by the third pillar, place. The first half of the battle is making sure your marketing materials are placed where the correct people will notice them. The fourth pillar is price, which comes last. This figure is calculated depending on your target market, the competition, the cost of production, and the caliber of your goods.
6. Hiring Too Soon
This is by far the worst error you can make while establishing a business, even though every error on this list has the potential to have a significant, negative influence on your start-up. When you recruit new people, you must pay their salaries, provide benefits, and oversee their work. This makes it possible to receive assistance with your burden, but it also invites some problems, such as monetary and interpersonal ones.
It is a good idea to start with one or two part-time employees rather than full-time ones and then assess how your firm does. But why employ if you can complete most tasks on your own? Only employ when absolutely essential.
Conclusion
There are countless factors to take into account while getting ready to launch a business in order to feel like you are on solid ground. It's likely that your business plan may veer off course, problems will arise, and the development you anticipated will not take place as expected. You still need to make the best preparations you can despite this uncertainty and the inevitable possibility of the unexpected.
The aforementioned aspects must be taken into account. If you don't deal with these problems, your company may face difficulties you can't handle and you run the risk of going out of business. Make sure you take every precaution to avoid making these errors. Spend the necessary time researching and refining your idea before launching your start-up. By doing so, your passion and energy will be channeled toward advancing your company's goals and improving its products rather than putting out flames as they arise.
Source: Profit