6 Tech Startups To Anticipate in 2023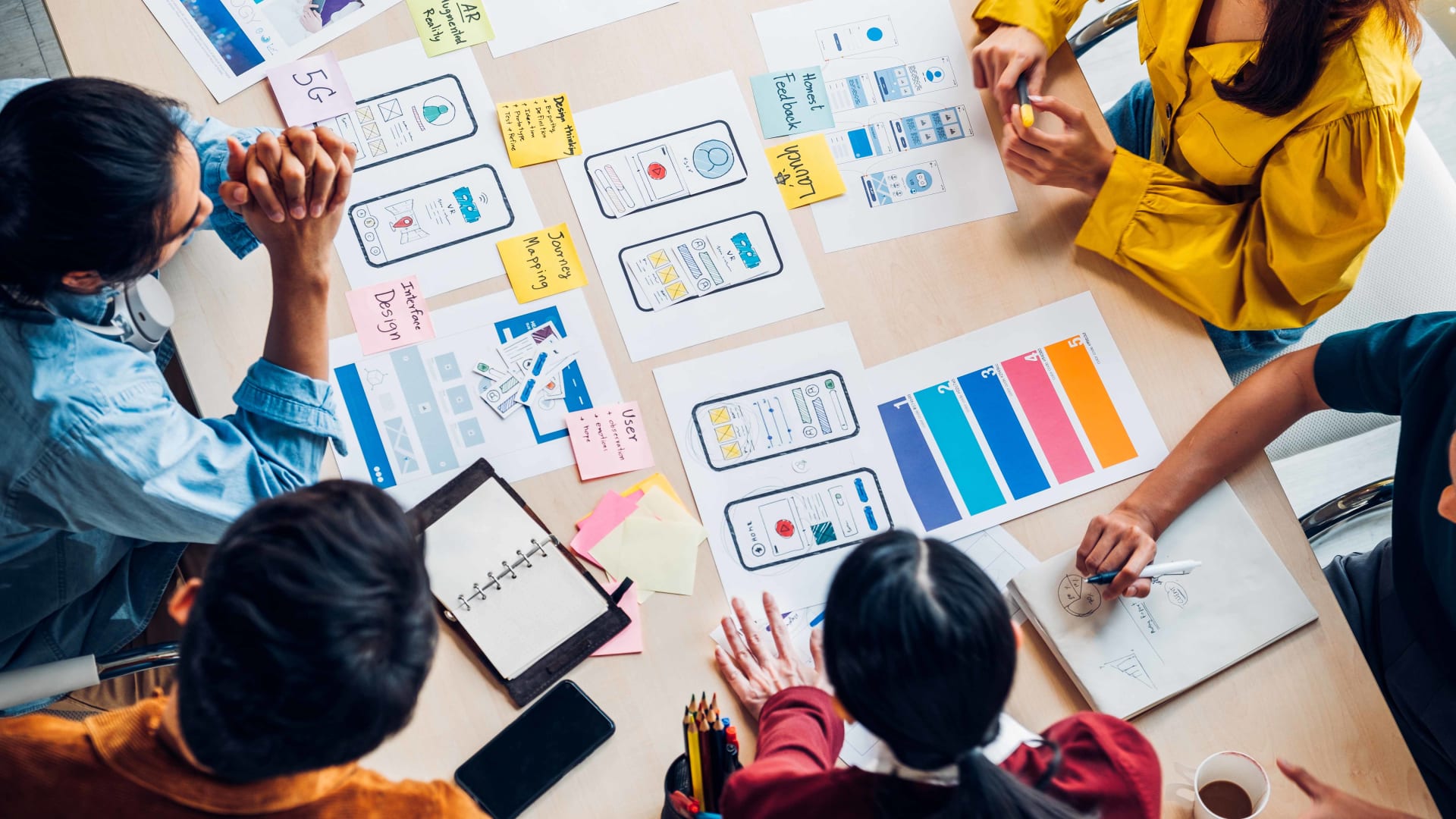 Being noticed among the more than 305 million start-ups that are formed each year in the world is extremely difficult. The only businesses having a chance of surviving past their first year, let alone turning a profit, are those with cutting-edge concepts and unmistakable market strategy.
In order to identify the emerging companies that had a huge impact in 2022 and whose growth isn't slowing down, we combed through the startup ecosystem. Here are 6 tech businesses to watch in 2023 and beyond, from cutting-edge clean energy technologies to ground-breaking podcasting platforms.
Reverion
Reverion is a firm with roots in Munich that is quickly gaining traction for its proactive approach to addressing the climate catastrophe. By reimagining the way biogas is harvested, Rerverion hopes to address some of the significant problems afflicting the renewable energy industry as it grows exponentially.
The company's brains have discovered a technique to use fuel cells to maximize the process' efficiency after seven years of field study. Stephan Herrmann, CEO of Reverion, claims that this innovative approach may increase biogas extraction efficiency from 60% to 80%, a significant improvement over the industry average efficiency increase of 0.2% per year.
Reversion is working on ways to enhance energy storage in addition to expediting the manufacture of biofuels, using a multifaceted approach to generating sustainable electricity.
The Bavarian firm was included in Tech Crunch's Top 20 Startup Battlefield and has already raised €7 million as of June of this year. It goes without saying that we are eagerly awaiting the company's future moves given that Reverion is now testing 10 module power plant units, each of which has the capacity to power 100 houses.
Valar Labs
Valar labs is yet another startup that is committed to improving the planet. The Palo Alto-based business uses cutting-edge artificial intelligence (AI) technology to address important issues in the treatment of cancer.
In order to unleash the potential of picture data and assist oncologists in making much more informed judgments about their patients, the business, launched in 2021 by researchers from Harvard and Stanford, has invested in clinical-grade deep learning.
Valar Labs has the potential to significantly advance cancer treatment by utilizing cutting-edge technology to address one of the world's oldest issues. This innovation is quite significant in the medical area, as available technologies aren't doing enough to eliminate ambiguity.
The startup received a startling $4 million in early capital in April. We anticipate huge things from the biotech company moving forward because its founders, Damir Vrabac, Anirudh Joshi, and Viswesh Krishna, aim to use these money to increase their operations and development efforts.
Wander
Wander, a short-term rental firm created in 2021, operates similarly to apps like Airbnb and Vrbo. Wander, in contrast, owns every property it displays and targets digital nomads specifically—a growing group of professionals who can work from anywhere as long as they have a reliable internet connection.
The Austin-based startup made a wise choice by focusing on the 16.9 million-strong US digital nomad market (increasing nearly 10 million from 2019). In less than a year, the startup accumulated 30,000 users on its waitlist and more than 2,000 founding members, who each pledged $100 during the company's beta phase.
"We want to create the infrastructure to experience the world. With the pandemic you realize [digital nomads] are your banker, your lawyer. It's really everyone." – Wander CEO John Andrew Entwhistle
Wander's peak occurred in 2022, though. The business introduced Altas in October, a program that allows Wander customers to make investments in the houses they reserve. The firm anticipates that this plan will increase the amount of rentals that are accessible by 2023, and with Credit Suisse recently committing to invest $100 million in the business, it appears like Wander's goal may soon come true.
Skio
Even though the ecommerce sector has slowed down a bit since the epidemic, it is still thought to be worth $905 billion in the US alone, and businesses like Skio are benefiting from this trend.
Skio is a software firm that was established in 2021 to make it simpler for brands to sell subscriptions on Shopify. The New York-based business, which bridges the infrastructural and fintech gaps, assists companies in achieving this goal in a number of ways, including by managing consumer processes and arranging payments.
Skio has been able to expand considerably more quickly than competing businesses by utilizing contemporary technologies like passwordless logins and one-click checkout to deliver a smooth experience to their clients. Additionally, the business draws in well-known clients like Bev, Kave Beauty, and Muddy Bites. Investors are also taking notice of the company's amazing near-zero churn rate.
Skio has already been successful in acquiring $7.4 million in funding during the course of its brief existence from investors like Combinator and Adjacent. And since the business is still making money off of ReCharge clients who aren't satisfied, a competitor in the software market, we anticipate hearing about it much more in 2023.
Phantom
NFTs and other blockchain technologies are quickly becoming commonplace, but for the average Joe looking to participate, there are still barriers to entry due to a lack of financial and crypto knowledge. Phantom intends to address this issue by giving users a simple digital wallet to store and manage NFTs.
The firm was established in Silicon Valley in 2021, and it initially hosted its operations on the Solana blockchain platform. To further increase user access and to bring communities from the entire web3 area together, the program has just added support for Ethereum and Polygon.
And it's not just its backed assets that are growing. The app attracted 2 million active users in just six months of its inception, and it currently has an estimated 3 million users. Phantom's co-founder and CEO, on the other hand, believes that the platform will soon be helping somewhere between 10 and 50 billion users, and that this is just a drop in the ocean.
Phantom's increasing trend is undeniable, even though some people may find these numbers to be implausible. The unicorn-status cryptocurrency startup has already raised $109 million in series B investment to support its move to Ethereum and Polygon this year. It goes without saying that in 2023, we should expect to see a lot more of this software.
Callin
The multi-media and podcasting industries are notoriously difficult to enter into. Callin, a podcasting app that offers users a streamlined platform from which to both produce and consume live audio content, appears to break this mold.
The new Silicon Valley firm, which will debut in 2021, aims to merge the best elements of social audio with a novel idea termed "social podcasting." The startup's founder, David Sacks, claims that this idea creates a first for the sector by fusing the best elements of social audio, like live dialogues and social discoverability, with podcasting.
Callin was able to secure $12 million in finance right away from backers like LAUNCH and Goldcrest Capital. With over 10,000 downloads already on the Play Store alone, the disruptive platform is expected to have a highly successful year in 2023 as the podcasting sector continues to grow, closely followed by ad income.
Source: Tech Co