The Importance of Your Business Domain Name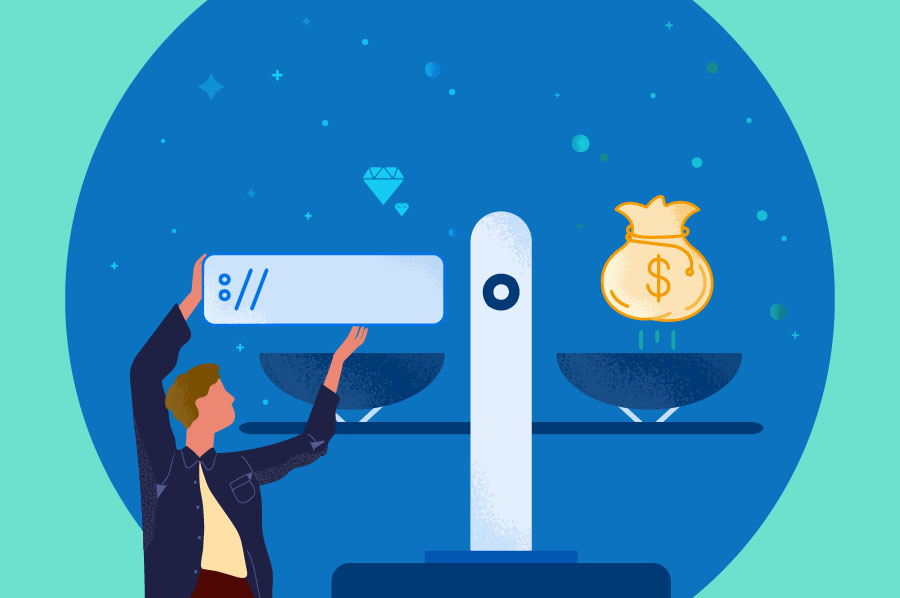 The way small business owners conduct their business has changed as a result of the internet. Business has changed dramatically as a result of the innovative developments in instant messaging, e-commerce, and advertising. Your domain name—your distinctive online address—is the foundation of any online business you run. It distinguishes you and your company, draws clients, and is the basis of a visitor's initial impression of your company. With millions of websites vying for users' attention, choose your domain name carefully.
Selecting a suitable domain
The "best" domain names have already been taken. There aren't any three-letter domain names out there. For instance, a television network owns Go.com and ABC.com. Someone probably owns the URL you enter as your last name. The following qualities should be taken into consideration while choosing a domain name:
Memorable. Pick a name that appeals to them and will keep them coming back.
Distinct. Choose a name or business that stands out from the competition and avoids confusion or conflict with other similar names or firms.
Informative. Have a name that makes it clear to customers what you offer.
Short. You don't want a name that will be challenging to type or remember.
Intuitive. In an ideal world, when someone searches for your website online, they would naturally believe that your name is the domain name.
Name-picking Strategies
While many users just enter in a URL in the hopes of arriving at the desired website, others utilize Google to identify websites of interest. Take www.ford.com or www.suzuki.com as examples. These businesses were able to secure their company names before anyone else. Here are a few things to think about:
Obtain several domain names. They don't cost much. You can "park" them to prevent competitors from registering them, use them for sites with distinctively different content to boost search engine rankings, or use them as marketing domains that point visitors to your main website.
Obtain a unique name. If you want your own name to be connected to your firm in addition to your business name, see if you can obtain it.
Purchase extensions. Always purchase three main extensions minimum. It doesn't cost much and stops others from utilizing your company name to compete for website visits. Get domain name .com, .org, and .net at the very least. Think about other extensions like .info, .us, .tv, and .mobi (a recent addition aimed at people who surf from their cell phones). There are other country-specific extensions, such as .ca (Canada), albeit some of these could require a local physical presence for your company.
Obtain many spellings. It is generally good to register misspellings of your domain name and set them up to permanently redirect to your major domain because people frequently input URLs incorrectly.
Consider several locations. A potent weapon for online marketing is the possibility of differentiated pricing. A single physical address can be used by multiple websites to sell the same table fans at various pricing points. When considering whether to maintain two sites, be sure to assess the advantages against the potential drawbacks of having several sites.
Case Study
A gifted local artist wanted to sell her paintings of trains, mainly vintage locomotives, using the Internet as an alternate venue. StacyCrane.com, trainsbycrane.com, .net, and .org were among the four domain names she bought. The price was less than it would have been ten years earlier since the domain name registrar provided a discount for buying several domain names.
To point numerous domain names to the same website, the Internet service provider hosting the material does not charge an additional fee. She didn't buy trainsbycrane.net or .org because it didn't seem possible that there would be another artist with the same name who specialized in train paintings. She did, however, obtain all three of the major extensions for her name because it is a rather popular name.
Keep in mind that domain names can be purchased and sold. If the desired name is registered but not in use, it can be available for purchase. Visit a company that registers domain names.
Source: Wolters Kluwer