5 Biggest Business Trends In 2023 To Watch Out For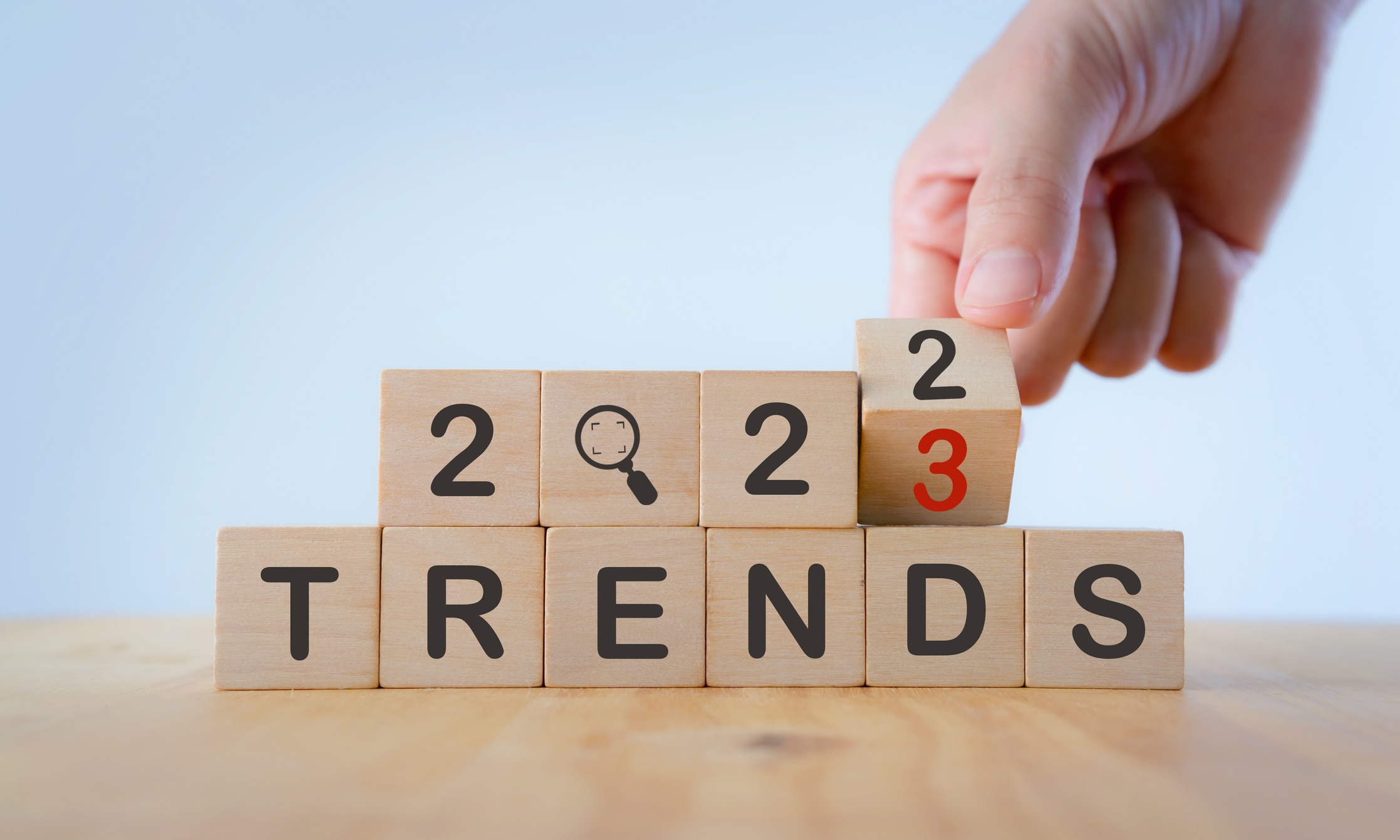 Over the past few years, businesses have encountered enormous difficulties and endured a tremendous amount of change; this trend won't abate in 2023. Businesses will need to deal with the pandemic's aftereffects, Russia's invasion of Ukraine, economic difficulties, and the rapid advancement of technology.
Here are the trends that, might have the most daily effects on how we work and do business in 2023.
1. Accelerated digital transformation
We anticipate that disruptive technologies like artificial intelligence (AI), the internet of things (IoT), virtual and augmented reality (VR/AR), cloud computing, blockchain, and extremely fast network protocols like 5G will continue to advance and innovate in 2023. Additionally, the distinctions between these revolutionary digital technologies will become less clear because they are interconnected. These technologies are used in novel ways in new solutions for augmented working, hybrid and remote working, business decision-making, and automation of manual, routine, and creative jobs. As a result, we are now closer than ever to being able to design "intelligent organizations," where systems and processes cooperate to carry out tedious and boring activities as quickly and effectively as possible.
Businesses need to make sure the appropriate technology is integrated into all of their processes and areas of operation in order to be ready for this. There is currently very little justification for working in business and being unaware of the effects that AI and the other technologies outlined above will have on your company and industry. In 2023, there will be fewer impediments than ever to obtaining better production processes, more efficient supply chains, more successful sales and marketing, better customer service, and products and services that are more in line with client needs. Numerous of these technologies, like blockchain and artificial intelligence, are now offered as "as-a-service" through the cloud, and new user interfaces and applications provide organizations access to them through no-code environments.
2. Inflation and supply chain security
In 2023, the majority of the world's economies don't have fantastic prospects. Experts warn us to anticipate persistent inflation and moderate economic development. Supply chain problems that first surfaced during the Covid-19-related global shutdowns are still a problem for many businesses, and they have only gotten worse as a result of the situation in Ukraine. Companies need to increase their resilience in every manner they can to combat this and stay afloat. This entails lowering susceptibility to commodities' variable market pricing as well as incorporating safety features into supply chains to address shortages and escalating logistical costs.
Companies must map out the entirety of their supply networks and determine any exposure to supply and inflation concerns. They can next look at risk-reduction strategies like finding substitute providers and increasing their independence.
3. Sustainability
Global awareness of the reality that the climate calamity will present a much greater challenge than anything we have seen in recent decades and will much exceed the difficulties posed by the Covid outbreak is growing. In other words, investors and customers favor companies with the right environmental and social credentials, and conscious consumers — those of us who give consideration to aspects like ecological impact and sustainability when deciding who to buy from or do business with — are driving purchasing trends more and more.
The environmental, social, and governance (ESG) practices that businesses use in 2023 must be put to the forefront of their strategy. Increasing openness, reporting, and accountability should come first, followed by a measurement of the effect that any firm is having on society and the environment. Every organization needs a plan with specific objectives and timelines for minimizing any negative effects, and the plan must be supported by reliable action plans. The evaluation and strategies should also cover the full supply chain and the suppliers' ESG credentials in addition to the boundaries of the organization. For instance, it is simple to overlook the environmental effects of cloud service providers and the effects of data centers.
4. Immersive customer experience
Customers will value experiences above all else in 2023. However, this does not necessarily imply that quality and pricing are put on the back burner. Both contribute, in varying degrees, to how we select, acquire, and enjoy the products and services we spend our money on.
In the past, technology's function in this area has been to simplify procedures and make life easier for customers. Consider purchasing assistance tools like recommendation engines or online contact centers for after-sale assistance. In 2023, they will still be important, but the game has changed, and this year's buzzwords are immersion and interactivity.
This will take place in the "metaverse," a sort of catch-all word used by futurists to describe the "next level" of the internet where we engage with companies and other users through immersive technologies, such 3D settings and VR. Consider online stores where we may explore and virtually "try on" different outfits, jewelry, and accessories. We might utilize augmented reality (AR), as used by Walmart, to visualize how garments would fit on our own bodies, or we might use virtual changing rooms to customize avatars of ourselves, as already pioneered by brands like Hugo Boss. Both online and offline retail will be impacted by these trends.
Experience is becoming such a strong trend that companies like Adobe and Adweek are hiring chief experience officers (CXO) to make sure it becomes a core component of company strategy. Businesses increasingly need to consider employee experience in addition to customer experience as competition for the most brilliant and qualified personnel heats up.
5. The talent challenge
As workers reevaluated the effects of work and what they wanted to achieve out of their lives, we have witnessed massive movements of bright individuals over the past year, known as the great resignation and quiet resigning. Employers are under pressure to offer appealing careers, the flexibility of hybrid employment, a welcoming work environment, and a positive business culture. In 2023, it will be crucial to provide individuals with meaningful employment, continual learning and growth opportunities, flexibility, and diverse, value-oriented workplaces.
The faster digital revolution (trend one above) also results in increased workplace automation, which will support virtually every employment in the globe. The skills and expertise that businesses will need in the future will be greatly affected by the fact that humans will increasingly collaborate on tasks with intelligent technologies and intelligent robots. This will require retraining and upgrading a sizable number of employees in our companies as well as hiring new personnel with the necessary abilities for the future.
In order to compete in the future, businesses must address the enormous skills gap that exists in fields like data science, artificial intelligence, and other technology-related fields. On the flip side, as technology augments human jobs, employers must retrain employees in the abilities necessary to work with intelligent machines and to develop their uniquely human qualities that cannot yet be mechanized. It will incorporate abilities like creativity, critical thinking, interpersonal communication, leadership, and the use of "humane" traits like compassion and care in 2023.
Source: Forbes