Top Fintech Trends To Anticipate In 2023
On several fronts, 2022 has been a challenging year. Constant change has become the new normal for enterprises all across the world, from the persistent pandemic outbreak to a war-induced energy crisis and the crypto market catastrophe.
It is projected that the way people live and interact with one another will continue to shift in the coming years. Here are 4 fintech trends to watch in 2023 in the financial technology sector.
1. Embedded Finance
Embedded finance is simply the incorporation of financial instruments or services into non-financial institutions' product lines. The embedded finance ecosystem is very large. Its scope has been expanded to include related industries like payment processing and insurance. It encompasses financial services including banking, credit, and investment.
Buy Now Pay Later (BNPL) is a field of embedded finance that is rapidly expanding across the board. With this payment method, customers can order goods now and pay for them later. Typically, this is done by breaking the total cost of the purchase into a number of installments that will be paid back over time.
The Ascent survey results show that the Gen-Z and millennial generations are the most avid BNPL adopters. The BNPL model is frequently criticized for this precise reason, with many accusing it of being the root cause of juvenile debt.
However, there is no indication that the booming trend will slow down. Block (previously Square) only recently reached an agreement with Afterpay to pay a staggering $29 billion to acquire the Australian BNPL platform. In numerous investment rounds, Afterpay's European rival, Klarna, has raised billions of venture capital.
The BPNL option is expected to be used in deals worth $576 billion worldwide by 2026, up from just $120 billion in 2021. The purchase now pay later boom is something you shouldn't ignore if you work in a field that involves payments in any way (whether B2C or B2B).
2. Alternative Financing
The Covid-19 virus has decimated regional economies and companies during a three-year rampage that has left its imprint on practically every continent. The global trade finance gap is constantly expanding even though a big majority (79%) of bank chiefs stated in a 2021 study that they did not reduce the amount of capital devoted to supporting trade. This is where alternative financing comes into play.
Business financing provided by nonbank institutions is referred to as alternative financing (or alternative finance). Some of them are not even loans.
One nonloan funding choice is revenue-based finance (RBF). RBF financing is reimbursed as a percentage of the company's monthly revenue rather than in set amounts on a predetermined schedule. Another kind of alternative financing is invoice factoring, which involves selling a company's unpaid bills at a discount in exchange for quick cash.
Alternative financing has been an idea for some time, but it wasn't until the recent e-commerce and startup boom that it became widely accepted. This is because traditional bank lenders frequently refuse to grant financing to young or online enterprises since they are regarded "high risk."
The alternative finance market is currently valued at $6.62 billion and has a positive growth trajectory from 2022 to 2028, increasing at a CAGR of 6.3%. Alternative finance is anticipated to help the business ecosystem more and more in the future, as fintech companies work to increase financial inclusion across the board.
3. Environmental, Social And Governance Initiatives
In recent years, the field of environmental, social, and corporate governance, or ESG, has attracted a lot of interest and significant inflows of investment capital. Investments in the ESG sector are likely to rise further this year as the COP27 host pledges to redouble efforts to battle climate change. By 2025, according to Bloomberg analysts, worldwide ESG assets would amount to more than $53 trillion, or more than one-third of all assets managed.
Incubators created especially for ESG-focused fintech solutions have also appeared to serve businesses and organizations in this market sector. To boost climate fintech innovation in Asia, the Monetary Authority of Singapore (MAS) has partnered with Google Cloud to develop the Point Carbon Zero Programme.
Fintech companies with ESG objectives can profit from both worlds while adhering to the most recent fintech developments. This places them in a unique position for quick and exponential growth.
4. Blockchain Technology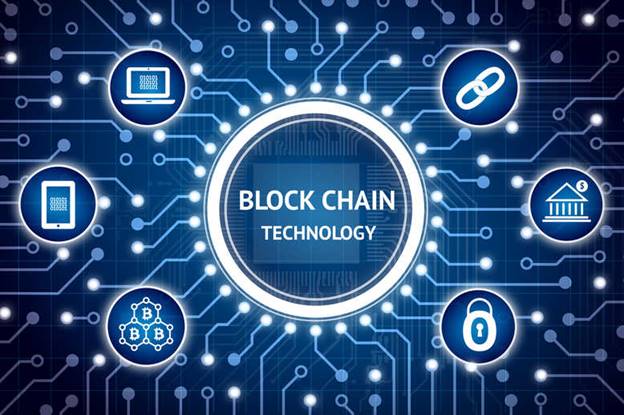 The year 2022 has been a wild journey for cryptocurrency traders and investors. In the worst of times, relative to the high the year before, about $2 trillion in paper wealth vanished.
Nevertheless, the slump may just be temporary. This is partially due to the considerably broader applications of the underlying blockchain technology, one of which is cross-border payments.
The procedure of sending money internationally is currently time-consuming and expensive. However, with greater speed and security for foreign payments as well as often reduced prices, blockchain technology seeks to overcome these challenges.
According to a recent survey, 45% of consumers already use cryptocurrencies for conducting international financial transfers, and more than half (52%) believe it to be a "legitimate option." Blockchain technology has the potential to revolutionize this industry. If this is again another dot-com bubble, there is undoubtedly a bright spot.
Final Thoughts:
It is impossible to predict with confidence how things will proceed in the year 2023, but given what we know now, we believe these fintech trends aren't going anywhere, as Niels Bohr, recipient of the 1922 Nobel Prize in Physics, famously stated, "Prediction is tough, especially if it's about the future."
Even if you don't operate in the Fintech field, current trends may nevertheless have a significant impact on your company. Therefore, there are four major themes to watch out for: embedded finance, alternative financing, ESG, and blockchain technology.
Source: Forbes