Top 10 eCommerce Techniques for 2023
More consumers than ever before switched to online shopping during the pandemic, and many intend to keep up their new routines going forward.
As a result, there is more demand on firms to implement effective eCommerce marketing tactics. However, if they are successful, they will benefit greatly.
Here are the top ten eCommerce tactics to try in 2023 in light of this.
Why you require an eCommerce plan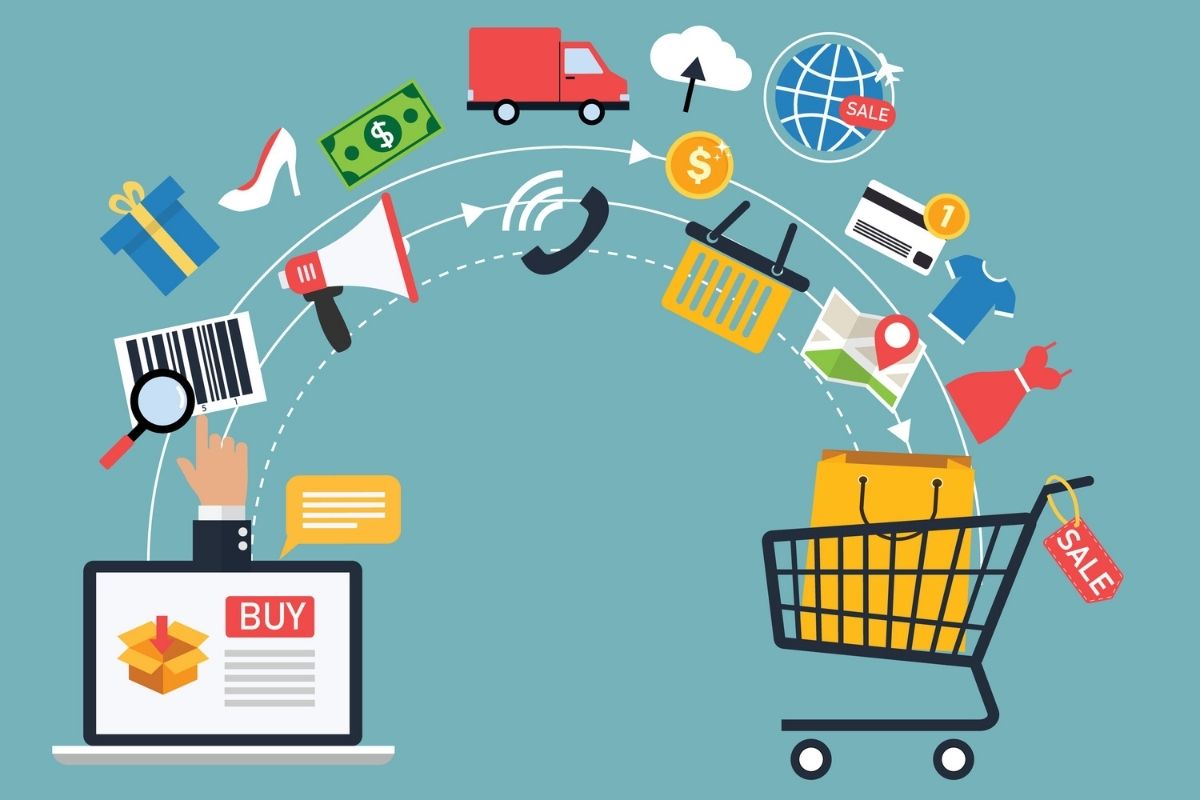 Brands must use a variety of eCommerce marketing methods in order to stay on top of customer behavior and capitalize on this expanding online audience. Otherwise, competitors who are more tech savvy will prevail.
Brands will gain from greater visibility, top-of-mind awareness, engagement, and online sales by implementing an up-to-date eCommerce strategy.
It's crucial that these strategies be updated frequently in order to take into account new technology, digital channels, and trends.
How to develop an eCommerce plan
There is no one size fits all approach to developing an eCommerce strategy. Everything relies on the demands of your market, your sector, and your own company.
Set the stage and evaluate these three items first before deciding on an eCommerce approach.
Recognizing your clients
Understanding your clients is crucial if you want to select the eCommerce marketing methods that will have the greatest impact. This implies your team needs up-to-date customer personas, sales funnels and customer journey maps.
Additionally, brands must take note of changing consumer perception and prior consumer behavior. So, compile as much information as you can. Analyze your sales data and analytics tools. Conduct market and customer research. Check out online reviews and chat with customer support representatives.
Discover the most popular deals, the season when sales are at their highest, and the most frequent complaints from customers. All of this knowledge will enable your team to develop a game-changing eCommerce strategy.
Set goals
Your overall business objectives must be supported by your eCommerce strategy. Therefore, be sure to establish precise marketing goals that will advance your business.
Increasing revenue and conversions is a goal shared by all. But take into account what else is crucial. Young brands could aim to increase their exposure and brand recognition. While more well-known brands might choose chasing profits by raising AOV and ROI. It's also a good idea to define goals that align with the vision and mission of your company in order to prevent PR gaffes.
Knowing your goals will enable you to develop an eCommerce strategy that will move you closer to achieving them.
Analyze your competition
Keep in mind that the competitors for your brand online could not be the same as those you face in physical stores. So it's essential to undertake a competitor analysis to find out who your main rivals are and how they're faring.
A Where to Buy solution can assist your business in monitoring consumer trends and locating rival brands' goods. A reliable indication of market shares will be given by a share of search analysis.
Analyze your main competitors' plans when you've recognized them. Do they have greater rankings on Google and Amazon? Do they employ any eCommerce marketing techniques that could help your company's reputation? What sets them apart?
10 eCommerce tactics to use in 2023
The three processes above make strategic planning for eCommerce much simpler. Therefore, take a look at these leading eCommerce marketing techniques and decide if they're appropriate for your brand.
1. Take advantage of shoppable media
With the introduction of new channels and advertising options, the online customer journey is continuously changing. To make a wide range of these digital touchpoints both shoppable and trackable, however, shoppable media implementation is a perfect solution.
Whether a customer clicks on a video, a social media ad, or a Buzzfeed banner, marketers can expedite the customer experience and drive them straight to the checkout using shoppable media. Additionally, they get access to thorough omnichannel advertising data.
For businesses who offer their goods through a variety of sales channels, this is a crucial eCommerce strategy.
2. Use personalisation
Shoppers claim that they will only interact with personalized marketing communications (72%). Therefore, it is easy to understand why personalization is a key eCommerce approach for 2023.
Engaging app users and previous customers can be accomplished by sending personalized emails and push alerts with product recommendations. But brands may also utilize tools like contextual advertising and retargeting to give other prospects more customized experiences.
3. Upsell and cross-sell
Cross-merchandising can increase sales while also making a product more user-friendly.
You may boost your online order sizes and ROI by creating product bundles, product recommendations, and other content that includes related products. Deals and discounts for multiple purchases also apply.
Another effective eCommerce tactic is to get customers to upgrade to more expensive products. Pop-up ads that appear in-store, retargeting emails, and clever recommendations can all help brands achieve this.
4. Go omnichannel
According to research, omnichannel customers make more purchases than single channel customers. A sale is also more likely to be completed if you provide customers a choice of channels. As a result, ensure that your products are accessible wherever your target market shops. Consider Walmart, Etsy, eBay, and Amazon.
It's also a good idea to put in place the Where to Buy solution that makes these omnichannel experiences possible.
5. Include BOPIS choices
10% of all eCommerce sales were made through the fulfillment of "buy online, pick up in store" orders in 2016. Therefore, it's crucial that click-and-collect orders are part of your eCommerce strategy.
Stores like Home Depot and Dollar General saw an increase in sales after adding BOPIS options. However, with the aid of a local store locator, firms without physical locations can nonetheless support click and collect orders. This will point customers toward the local stockists.
6. Pay attention to mobile commerce
Since 2018, the amount of shopping done on smartphones has more than doubled, and mobile devices now make up 53% of all web traffic. The importance of placing mobile shopping at the center of your eCommerce strategy planning cannot be overstated.
Consider these strategies to profit from consumers who are always on the go:
Creating a mobile application
Ensuring the responsiveness of your website
Including messaging services like Facebook Messenger, WhatsApp, and others in your marketing
Using location-based mobile ads at your physical locations
7. Improve your product listings
Brands spend a significant portion of their marketing spending directing customers to their product pages, therefore optimizing them is crucial. Sales and ROAS may rise as a result. It can raise a brand's search ranks on sites like Amazon and eBay.
Although it takes effort, optimizing your listings is rather easy to achieve. Take pricing, descriptions, product photos, and keywords into careful consideration. Include social proof in the form of client evaluations and star ratings whenever possible.
8. Put social proof first
Users tend to trust their content more than advertisements. For this reason, it's crucial to incorporate social proof into your eCommerce marketing campaigns.
So make sure to include shoppable ratings in your product marketing and website. It's a smart idea to highlight nice comments, recommendations, and client images on social media.
Your marketing campaigns gain credibility as a result, and customers may come to believe in your company enough to buy from you.
9. Establish a loyalty program
Since keeping an existing customer is much less expensive than finding a new one, businesses should implement loyalty programs to encourage repeat business.
Of course, you need to entice them to register. You can woo them with special offers, gratis samples, coupons, and early access to bargains. The best approach to boost sales, though, is to link awards and loyalty points to the amount that clients spend.
10. Consider delivery options
Delivery fees have a significant role in cart abandonment. In fact, 49% of customers claim it has kept them from finishing their purchases. Adding free delivery makes a lot of sense, therefore.
If the price is prohibitive, you might want to use a free shipping threshold instead. Customers can take advantage of free delivery if they reach a certain spending threshold in this way.
Making the threshold slightly higher than your brand's AOV can encourage customers to spend more.
Conclusion:
The moment to invest in your eCommerce marketing techniques is now, with more consumers than ever before making purchases online. Continuous optimization will be required after implementation. But with the appropriate tracking tools in place, your team can confidently design an eCommerce plan that will increase revenue, please customers, and help you meet your objectives as a company.
Source: ChannelSight