Benefits of Creating a Business Website from Scratch
Having a business website is no longer just an option but a necessity. It is a powerful tool that can help you reach a wider audience, increase your brand visibility, and ultimately grow your business. However, some business owners may feel overwhelmed by the thought of creating a website from scratch.
In this blog, we will discuss the benefits of creating a business website from scratch and why it is worth the effort.
Customization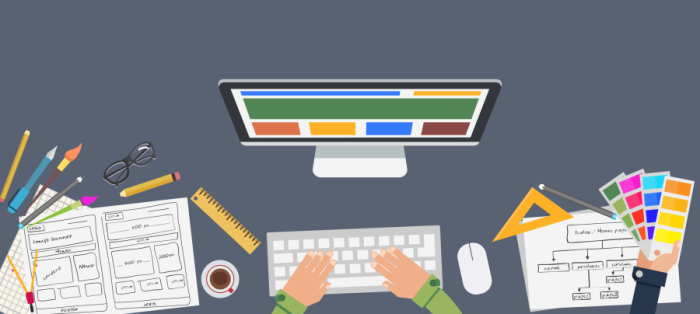 Creating a website from scratch allows you to tailor your website to your specific business needs. With a website builder, you may be limited to using pre-designed templates and may not be able to add certain features. When you create a website from scratch, you have full control over the design and functionality, and can make changes whenever you want.
Branding
Your website is an extension of your brand and should reflect your company's personality and values. When you create a website from scratch, you have complete control over the branding and can ensure that it is consistent with your other marketing materials. This can help to establish a strong brand identity and increase brand recognition.
SEO (Search Engine Optimization)
Search engines are the primary way that people find businesses online. By creating a website from scratch, you can optimize your site for search engines by including keywords in your content, creating a site map, and ensuring that your site is mobile-friendly. This can help to increase your website's visibility in search engine results pages, driving more traffic to your site.
Analytics
Analytics can provide valuable insights into how your website is performing, including how many people are visiting your site, how long they are staying, and which pages they are visiting. When you create a website from scratch, you can easily add analytics tracking codes to your site to gather this data. This information can help you make data-driven decisions to improve your website's performance and ultimately drive more sales.
Scalability
A website that is created from scratch can be easily scaled as your business grows. As your business evolves, you may need to add new pages, features, or functionality to your site. When you create a website from scratch, you have the flexibility to make these changes and ensure that your site remains up-to-date and relevant to your audience.
In conclusion, creating a business website from scratch may require more time and effort, but it is worth it in the long run. It provides you with complete control over the design, functionality, and branding of your site, while also offering benefits such as improved SEO, analytics, and scalability. If you want to establish a strong online presence for your business, creating a website from scratch is the way to go.
By: Nica Layug