Tools and Software to Supercharge Your E-commerce Startup
Starting an e-commerce business can be an exhilarating endeavor, but it comes with its own set of challenges. To build a successful online store, you need the right tools and software at your disposal.
In this blog post, we'll explore a range of essential tools and software that can supercharge your e-commerce startup, helping you streamline operations, improve customer experiences, and boost sales.
E-commerce Platform: Shopify, WooCommerce, or BigCommerce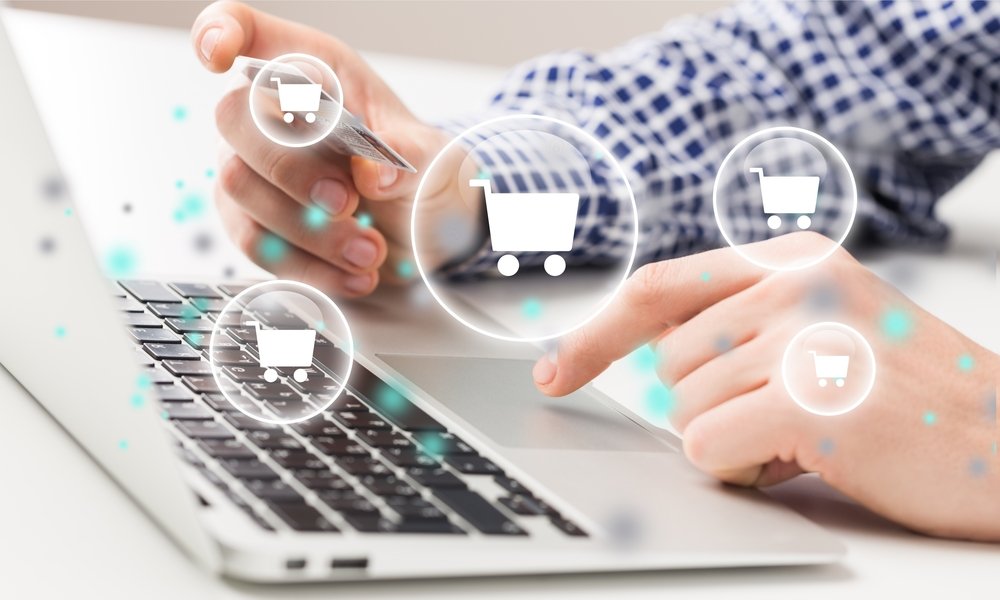 Your choice of e-commerce platform is crucial. Shopify, WooCommerce (for WordPress), and BigCommerce are among the most popular options. These platforms offer customizable templates, inventory management, payment processing, and an array of plugins and extensions to expand functionality. Depending on your needs and budget, one of these platforms can be the backbone of your online store.
Inventory Management: TradeGecko or Zoho Inventory
Keeping track of your inventory is essential to avoid stockouts and overstocking. Tools like TradeGecko or Zoho Inventory can help you manage your products, track sales, and forecast demand. They integrate seamlessly with e-commerce platforms and streamline your supply chain operations.
Website Design: Canva or Adobe XD
A visually appealing website is crucial for attracting and retaining customers. Design tools like Canva and Adobe XD can help you create eye-catching graphics, banners, and product images. They are user-friendly and don't require a background in design.
Email Marketing: Mailchimp or Klaviyo
Email marketing remains one of the most effective ways to engage customers and drive sales. Tools like Mailchimp or Klaviyo allow you to create automated email campaigns, segment your audience, and track performance. Personalized email marketing can significantly boost your e-commerce sales.
Customer Relationship Management (CRM): HubSpot or Salesforce
Building strong relationships with your customers is essential for long-term success. CRMs like HubSpot or Salesforce help you manage customer data, track interactions, and nurture leads. They provide insights into customer behavior and allow for personalized marketing efforts.
Social Media Management: Buffer or Hootsuite
Social media is a powerful tool for marketing and customer engagement. Tools like Buffer and Hootsuite enable you to schedule posts, analyze engagement metrics, and manage multiple social media accounts from a single dashboard. Consistent and strategic social media presence can drive traffic and sales.
Analytics: Google Analytics or Hotjar
To make data-driven decisions, you need access to analytics. Google Analytics provides in-depth insights into website traffic, user behavior, and conversion rates. For a deeper understanding of user interactions, Hotjar offers heatmaps and session recordings.
Payment Processing: PayPal, Stripe, or Square
A smooth and secure payment process is crucial for conversions. Services like PayPal, Stripe, and Square offer reliable payment processing solutions. They support various payment methods, including credit cards, digital wallets, and buy now, pay later options.
Shipping and Fulfillment: ShipStation or ShipBob
Efficient shipping and order fulfillment are vital for customer satisfaction. Tools like ShipStation and ShipBob streamline shipping processes, provide real-time tracking, and offer discounted shipping rates. They integrate seamlessly with e-commerce platforms.
Customer Support: Zendesk or Freshdesk
Providing excellent customer support is essential for building trust and loyalty. Customer support platforms like Zendesk and Freshdesk help you manage customer inquiries, track tickets, and provide timely responses through various channels like email, chat, and social media.
Conclusion:
In the competitive world of e-commerce, having the right tools and software can make all the difference in the success of your startup. Whether it's managing inventory, designing a captivating website, or nurturing customer relationships, there's a tool or software solution to meet your needs. By incorporating these tools into your e-commerce business, you can supercharge your operations, enhance customer experiences, and position your startup for growth and profitability. Remember to adapt and evolve your tech stack as your business expands to stay ahead in the dynamic e-commerce landscape.
By: Nica Layug