Scaling Your E-commerce Startup: Strategies for Growth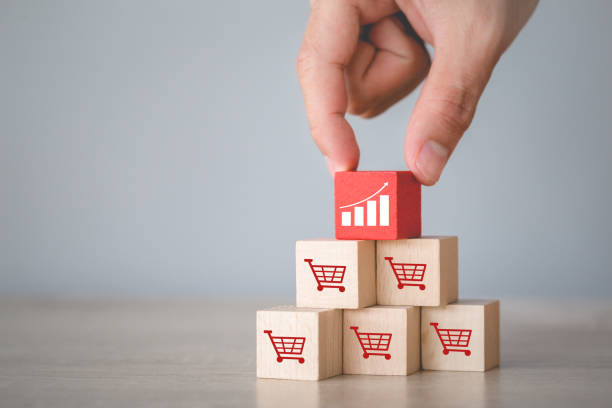 Starting an e-commerce business is an exciting venture, but the real challenge lies in scaling it up and achieving sustainable growth. With the digital landscape evolving rapidly, it's crucial for e-commerce startups to adapt and implement effective strategies to stay competitive and expand their reach.
In this blog post, we will explore key strategies for scaling your e-commerce startup and taking it to the next level.
Optimize Your Website
Your website is the digital face of your e-commerce business. It's essential to ensure that it's user-friendly, visually appealing, and mobile-responsive. Load times should be minimal, and the checkout process should be straightforward. Invest in robust hosting and consider implementing chatbots or virtual assistants to enhance customer support.
Leverage SEO and Content Marketing
Search engine optimization (SEO) and content marketing are powerful tools for driving organic traffic to your e-commerce site. Conduct keyword research to identify relevant keywords, and create high-quality, informative content that addresses your target audience's pain points. Regularly update your blog and product descriptions to keep your website fresh and engaging.
Utilize Social Media Marketing
Social media platforms are a goldmine for e-commerce startups. Develop a strong presence on platforms like Instagram, Facebook, and Pinterest, and use them to showcase your products. Engage with your audience through posts, stories, and live videos. Social media advertising can also be an effective way to reach potential customers.
Email Marketing
Build and maintain an email list of interested customers and potential leads. Send out regular newsletters with updates, promotions, and valuable content. Personalize your emails to make customers feel appreciated and understood. Automation tools can help streamline this process.
Invest in Paid Advertising
While organic traffic is valuable, paid advertising can give your e-commerce startup a significant boost. Platforms like Google Ads, Facebook Ads, and Instagram Ads allow you to target specific demographics and interests. Start with a modest budget and refine your campaigns as you gather data and learn what works best for your business.
Implement a Customer Loyalty Program
Customer retention is often more cost-effective than acquiring new customers. Create a customer loyalty program that rewards repeat buyers with discounts, exclusive access, or special promotions. Encourage reviews and referrals to further incentivize loyalty.
Expand Product Offerings
Diversify your product offerings to attract a wider range of customers. Consider expanding your product line based on market research and customer feedback. Don't forget to cross-sell and upsell to existing customers.
Streamline Operations
Efficiency is key to scaling your e-commerce startup. Evaluate your supply chain, order fulfillment, and customer service processes regularly. Automate repetitive tasks and consider outsourcing non-core functions to save time and resources.
Analyze Data and KPIs
Regularly analyze key performance indicators (KPIs) such as conversion rates, customer acquisition costs, and average order value. Use this data to make informed decisions about your marketing and operational strategies. Tools like Google Analytics and e-commerce platforms' built-in analytics can be incredibly valuable.
Scale Responsibly
While growth is the ultimate goal, it's important to scale your e-commerce business at a manageable pace. Overexpansion can lead to operational problems and financial strain. Keep a close eye on your finances, and only scale when you have the resources and infrastructure in place to support it.
Conclusion:
Scaling an e-commerce startup requires dedication, strategy, and adaptability. By optimizing your website, utilizing digital marketing channels, fostering customer loyalty, and maintaining a data-driven approach, you can position your e-commerce business for long-term success. Remember that growth is a continuous process, and staying attuned to market trends and customer preferences is key to sustaining and evolving your e-commerce venture.
By: Nica Layug