Domain Name Auctions: A Hidden Treasure Trove for Bootstrapped Startups
In the ever-evolving world of startups, where every aspect of your business can make or break your success, one often underestimated asset is your domain name. Your website's domain name is not just your digital address; it's your brand's identity and the first impression you make on potential customers.
However, acquiring the perfect domain name can be a challenging task, especially when you're bootstrapping your startup. That's where domain name auctions come into play – a hidden treasure trove that can give your startup the competitive edge it needs.
Understanding Domain Name Auctions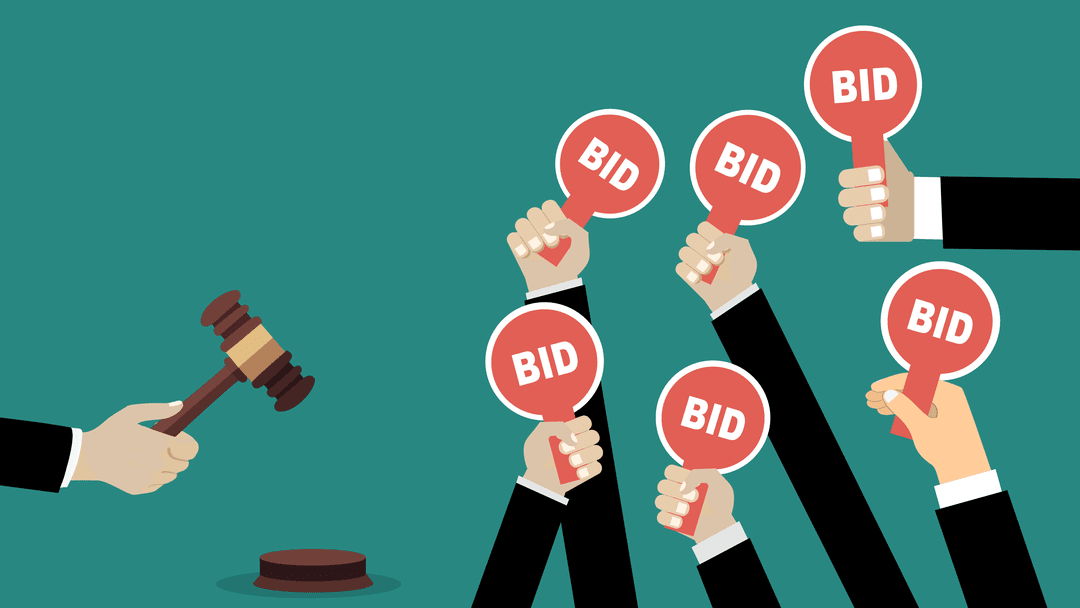 Domain name auctions are a thriving marketplace where individuals and organizations buy and sell domain names. These auctions are often used for both new and expired domains. The process is straightforward: when a domain name owner decides to sell or a registered domain expires, it becomes available for auction. Interested parties place bids, and the highest bidder secures the domain.
Why Domain Name Auctions Are a Goldmine for Bootstrapped Startups
Access to Premium Domains: Premium domain names are short, memorable, and usually contain keywords relevant to your industry. Acquiring such a domain can be expensive when purchasing from domain registrars, but in auctions, you might find them at a fraction of the cost.
SEO Benefits: A domain with a history, backlinks, and domain authority can give your startup an SEO boost from day one. Domains that have been previously used often retain valuable SEO metrics that can save you time and money on optimization efforts.
Established Brand Presence: Some domains up for auction have previously hosted websites. This means you might inherit a domain with an existing online presence, including social media accounts and email lists, which can help you hit the ground running.
Market Validation: Domains in auction could be related to a niche or industry that's already established. Acquiring one can signal market relevance and lend credibility to your startup.
Cost Savings: By participating in domain name auctions, you have the chance to secure a premium domain at a much lower price than purchasing it from a domain registrar or trying to negotiate a private sale.
Tips for Succeeding in Domain Name Auctions
Research Extensively: Before participating in an auction, thoroughly research the domain name you're interested in. Check its history, verify its SEO metrics, and make sure there are no trademark issues.
Set a Budget: Determine how much you're willing to spend on a domain name, and stick to it. Bidding wars can drive up prices quickly, so be disciplined with your budget.
Use Reputable Auction Platforms: There are several domain auction platforms like GoDaddy Auctions, Sedo, and NameJet. Choose a reputable platform with a track record of fair dealings.
Monitor the Auction: Keep a close eye on the auction's progress, and be prepared to bid strategically. Last-minute bids, known as "sniping," are common tactics in domain auctions.
Check Transfer and Ownership Details: Ensure you understand the process for transferring ownership of the domain and any associated costs. This is especially important if you're on a tight budget.
Conclusion:
Domain name auctions offer bootstrapped startups a unique opportunity to acquire premium domain names with significant cost savings. These domains can give your startup a head start in terms of branding, SEO, and market validation. While the auction process can be competitive, with careful planning and strategic bidding, you can unlock the hidden treasures that domain name auctions have to offer. So, before you settle for a subpar domain name, explore the exciting world of domain auctions and give your startup the competitive edge it deserves.
By: Nica Layug