Rebranding Your Startup: Navigating Domain Name Changes Smoothly
Starting a business is an exciting adventure, and as your startup evolves, so too may your branding strategy. Rebranding can be a necessary step for growth, and it often involves changing your company name, logo, and, perhaps most importantly, your domain name. While rebranding can offer new opportunities and breathe fresh life into your business, the process of changing your domain name can be daunting.
In this blog, we'll explore the reasons for rebranding, the importance of a seamless domain name transition, and the steps to ensure a smooth shift.
Why Rebrand Your Startup?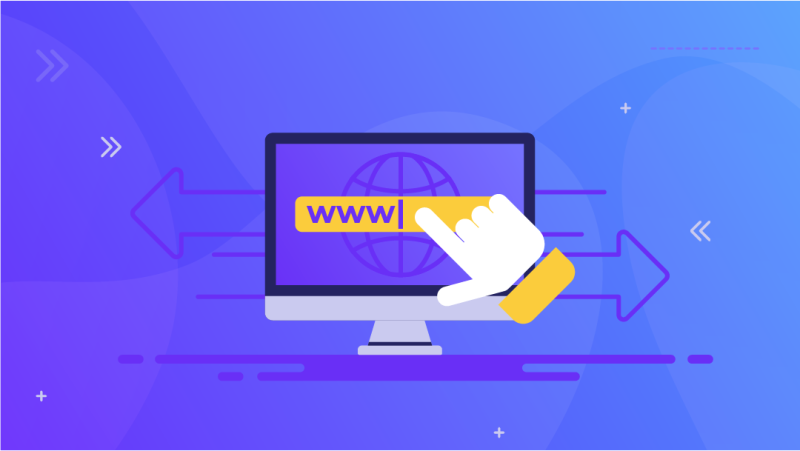 Rebranding is not a decision to be taken lightly. However, there are several valid reasons that might prompt you to consider rebranding your startup:
Business Evolution: As your startup grows, your initial branding may no longer reflect your mission, values, or the services/products you offer.
Market Repositioning: Shifting market dynamics or competition might require you to reposition your business to maintain a competitive edge.
Name Confusion: A name that's too similar to other brands can lead to legal issues or confusion among customers.
Outdated Branding: An outdated look and feel can make your business appear irrelevant or stagnant.
Global Expansion: If you're planning to expand internationally, a name change may be necessary to avoid cultural or language-related issues.
Once you've made the decision to rebrand, it's important to consider how a domain name change fits into this process.
The Importance of a Seamless Domain Name Transition
Your domain name is not just your website address; it's a crucial part of your online identity. Changing it can have far-reaching implications, including SEO ranking, brand recognition, and customer trust. To ensure a seamless domain name transition, follow these steps:
1. Plan Ahead
Begin the transition process well in advance of the official rebrand launch. Set a clear timeline, detailing when you'll change the domain name and how it aligns with your broader rebranding strategy.
2. Choose a New Domain Name
Select a domain name that reflects your new brand identity while being easy to remember and type. It should ideally include relevant keywords for SEO purposes.
3. Set Up 301 Redirects
Implement 301 redirects from your old domain to the new one. This will ensure that your existing website traffic is seamlessly redirected to your new site, preserving SEO value and user experience.
4. Update All Online Assets
This includes your website, social media profiles, email signatures, and any other online presence. Consistency is key in rebranding.
5. Notify Your Audience
Inform your audience about the upcoming changes through email, social media, and on your website. Make sure they understand why you're rebranding and how it benefits them.
6. Monitor and Test
Keep a close eye on your website's performance after the transition. Address any issues promptly and perform SEO checks to ensure that your new domain is indexed correctly by search engines.
7. Keep the Old Domain
Don't abandon your old domain right away. It's a valuable asset with backlinks and brand history. You can keep it and use it for a dedicated landing page or set up a catch-all redirect.
Reaping the Benefits of Rebranding
Rebranding can be a challenging process, but when executed correctly, it can lead to significant benefits for your startup. A fresh, modern image can attract new customers, revitalize your existing audience, and position your company for long-term success. However, a smooth domain name transition is a critical part of this journey.
Remember, the key to successful rebranding is careful planning, transparency with your audience, and a well-executed domain name change. By taking these steps, you can ensure that your startup emerges from its rebrand stronger than ever before.
Rebranding isn't just about changing a name or logo; it's about revitalizing your entire brand identity and customer experience. With the right strategy and execution, your startup can navigate a domain name change smoothly and emerge as a stronger, more relevant force in your industry.
By: Nica Layug